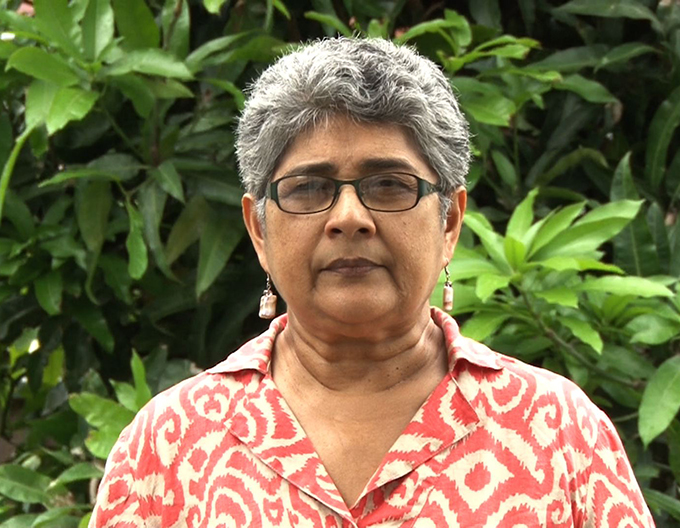 By Julie Cleaver
In Fiji, the number of reported domestic violence cases has increased. Police say in the first quarter of this year, it registered 951 which is 13 percent more than in the same period last year.
A Fijian women's group believes the reported abuse is only "the tip of the iceberg".
Fiji Women's Crisis Centre co-ordinator Shamima Ali says the higher number of domestic violence reports is a good thing, as more women are choosing to speak out.
SHAMIMA ALI: "The more reporting there will be, the more it can act as a deterrent to potential wife beaters and perpetrators and so on, and it also encourages other women and girls to report when they see higher rates of reporting. So that is the positive side of it."
However Shamima Ali believes only 15 percent of abused women approach the police. She says even if women want to speak out, they are often pressured to keep quiet.
SHAMIMA ALI: "Domestic violence is seen so much as the norm, and if you look at the domestic survey 58 percent of women said no one should interfere when a husband beats up his wife."
However, Ali believes more women are reporting abuse because police are better at responding to domestic violence. Police spokesperson Atunaisa Sokomuri says the force has been working with the community to raise awareness and encourage women to report abuse.
ATUNAISA SOKOMURI: "Now the members of public have more confidence in the police department and report on sexual offenders cases and sexual abuse cases."
Menka Goundan from the Fiji Women's Rights Movement says she believes Cyclone Winston has caused the recent increase of reports. Goundan says cyclone relief workers encourage women in remote areas to contact police if they are being abused.
MENKA GOUNDAN: "Now there is a lot of NGOs, aid workers, even cluster groupings that are going in to talk to people, which has definitely led to the rise in reported cases."
Menka Goundan says women are also more likely to report abuse during disasters as the fear of losing a place to stay, which normally deters them from speaking out, has already happened.
MENKA GOUNDAN: "With the displacement they are already insecure and more vulnerable so when these things happen they don't have to worry about that security aspect because it's already lost and they are already in a vulnerable state."
The executive director of Fiji Women's Rights Movement Tara Chetty says domestic violence usually increases during disasters. However she says it is difficult to tell whether Winston has directly caused the recent spike.
TARA CHETTY: "I think what it points to is the need to really analyse the figures that we come across. To have a look at geographical spread – where are they being reported. So that would give us a better sign of whether it's in cyclone effected areas or not."
Tara Chetty says abuse is rife even when there is no emergency.
TARA CHETTY: "This extremely high level of violence against women and girls and gender based violence is just unacceptable. You know, the Pacific is a world leader in gender based violence and that's just not the kind of world leader that we want to be."
Tara Chetty believes abuse will only decrease when Fijian culture changes.
Julie Cleaver reported this story for Dateline Pacific while on internship with Radio New Zealand International.