At the helm of Greenpeace environmental campaign vessels for more than 30 years, Peter Willcox talks with Kendall Hutt about climate change and his new book Greenpeace Captain – being published tomorrow.
Captain Peter "Pete" Willcox isn't known among his peers at Greenpeace to "sugar-coat anything" and one issue he certainly doesn't is when it comes to climate change.
Speaking to Asia Pacific Report from on board the Rainbow Warrior, Willcox says he remains unconvinced world leaders care about climate change following the United Nations Climate Change Conference last year, lauded by French Foreign Minister Laurent Fabius as a "historic turning point" in reducing global warming.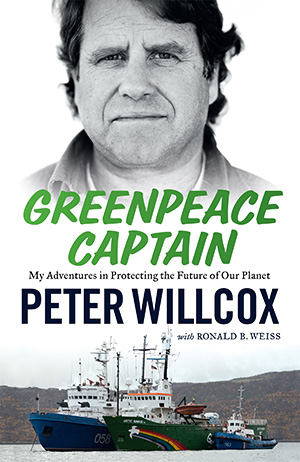 At the helm of Greenpeace environmental campaign vessels for more than 30 years, Willcox has seen first-hand the effects of climate change and says world leaders are still hiding behind fossil fuels.
"It's an irresponsible position to take," he says.
Despite agreements among 195 countries to reduce greenhouse gas emissions in the negotiated, but as-of-yet unsigned Paris Agreement, Willcox says ignoring renewable energy is a "huge mistake" and the burning of fossil fuels and coral bleaching "not a joke".
Sophie Schroder, a communications specialist with Greenpeace New Zealand, supports Willcox's view of the weak commitment of world leaders to combating climate change.
"I think reaching an agreement probably made a few world leaders feel good and look good at a time when there's lots of pressure for change and I think some do take it seriously and will be making changes, but I think for others it was just about the PR," she says.
Although Schroder acknowledges Paris was a "good first step" and "more positive than the ones before it", she stresses it should not be seen by leaders — and the world — as the "be-all-and-end-all".
Key not serious
Schroder draws attention to the fact Prime Minister John Key returned from Paris and announced he had no plans to scale back searches for fossil fuels.
"That in itself is proof we're really not taking it [Paris] seriously."
New Zealand received the "Fossil of the Day" award from Climate Action Network (CAN), an international coalition of environmental non-governmental organisations, on the first day of the conference, following an address by John Key calling on countries to take more responsibility in eliminating fossil fuel subsidies.
Attention was drawn to the "hypocritical" nature of Key's address, given the fact New Zealand's fossil fuel production subsidies have increased seven-fold since Key's election in 2008.
New Zealand also received a second fossil award a few days later after its involvement in blocking compensation for vulnerable countries affected by climate change.

However, it is not the first time New Zealand has received such an award.
New Zealand received two "Fossil of the Day" awards back in 2012 on the first day of climate change talks in Doha, Qatar, where its inability to come to the table regarding greenhouse gas emission reductions was criticised both by CAN and the Green Party.
Willcox' leadership vital
Schroder, who also worked on board the Rainbow Warrior with Willcox on Greenpeace's six-week Pacific tuna tour last year which highlighted overfishing, feels people like Willcox are important in the fight against climate change.
"I think it's vital that we have people like Pete that are willing to be outspoken and not sugar-coat anything and say things the way they are. We need to be honest about what we're saving."
Martini Gotjé, first mate on the original Rainbow Warrior bombed by French agents in 1985, concurs people like Willcox are "useful" in speaking out about what he terms a "bloody complicated" and "extraordinarily difficult" issue.
"I think Peter has credibility and he's very useful in pointing out things."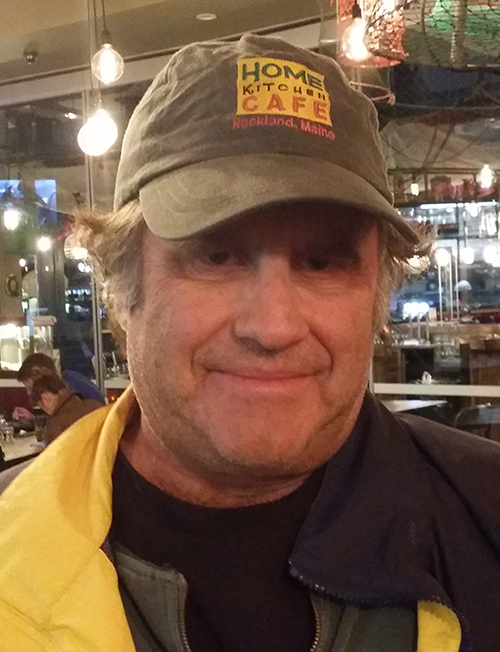 Climate change also happens to be an issue Willcox is quite vocal about in his book being published tomorrow: Greenpeace Captain: My Adventures in Protecting the Future of Our Planet.
In this book, the first time all of his adventures appear in one place, Willcox likens polluting the planet to defecating in our own backyard.
"I have a lovable, slightly dim-witted, little mutt named Deacon. Even he won't shit in the house. But we so-called sapiens do it all the time."
Harpoon gun parallel
Willcox likens this "shortsightedness" to standing before a harpoon gun while pulling the trigger at the same time, and when asked if this battle would ever be won, he simply responds:
"It's not a matter of timing. It's a matter of when we'll lose."
Importantly, the opening chapter of Greenpeace Captain documents Willcox's experience of the 1985 bombing of the first Rainbow Warrior.
But if the public thinks the bombing of the Rainbow Warrior is a "touchy" subject for Willcox, both Gotjé and Schroder insist Willcox is "fully" and "pretty open" about talking about it.
Willcox himself says he has no qualms, although he does acknowledge the death of Portuguese-born Dutch photographer Fernando Pereira, and the fact he made no attempts to save him, still hangs over him.
"To this day it still haunts me that I didn't make an attempt, but realistically it probably would have meant that the navy divers would have to bring up my body as well."
However, for Willcox, 30 years has not lessened the blow that the French government has not faced justice over the bombing, or Pereira's death.
Asked if he thought they had, Willcox replied, "No, not at all. [They] never apologised to Greenpeace or the Pereira family."
Retired colonel's apology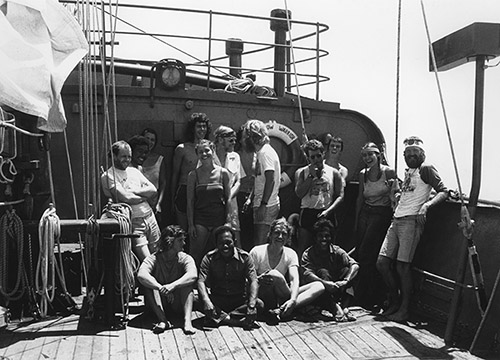 An apology did come last year, but from retired secret service colonel Jean-Luc Kister, for his part in the bombing.
Kister's apology, which appeared on TVNZ's Sunday programme, came despite long-held interests of the French government in avoiding its accountability for the bombing.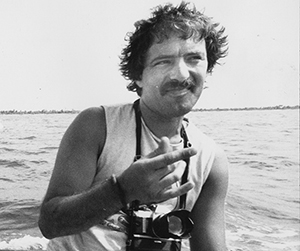 But where to next for the Greenpeace veteran?
Willcox has spent the last three months in Japan on board the Rainbow Warrior, supporting a research vessel chartered by Greenpeace Japan investigating the radioactive fallout of the Fukushima Daiichi nuclear reactor disaster on the marine environment along Fukushima's Pacific coast.
While in Japan, Yuki Sekimoto, head of media and communications at Greenpeace Japan, says Willcox spoke to Japanese journalists about his life on the Rainbow Warrior, notably relocating the Rongelap islanders to Mejato islet in the Marshall Islands a few weeks before the 1985 bombing.
Break before action
"It was a great opportunity for Greenpeace Japan as an office located in the only nation to be hit by atomic bombs," Yuki says.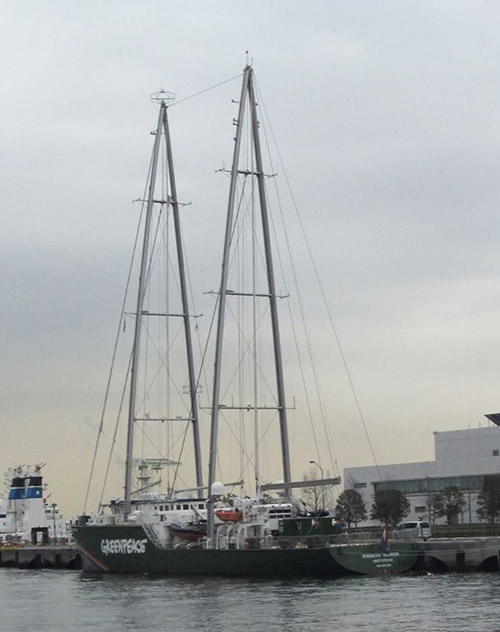 With the campaign in Japan wrapping-up last week, Willcox says he is "ready to go home for the next three months".
However, despite being 63, Willcox says he has no thoughts of retiring until he can leave his daughters a "planet they love" and a "safe place to raise their families".
Willcox will be back at the helm of the Rainbow Warrior in three months' time, for Greenpeace's next campaign in the Mediterranean.
And if there is anything he would like his readers to take away from his book, he says, it is this:
"Get off the couch and do something. We can all do better"
Kendall Hutt is a graduate journalist from AUT University, currently completing her Honours year in Communication Studies. This is an Asia-Pacific Journalism Studies assignment.
Greenpeace Captain: My Adventures in Protecting the Future of Our Planet, by Peter Willcox (with Ronald B. Weiss). Penguin Random House, Australia, release date, April 18.