By Sally Pokiton in Kokopo
The owner and managing director of Rabaul Shipping will stand trial at the Kokopo National Court this week — four years after a Rabaul inter-island ferry sank off the Papua New Guinea coast killing almost 200 passengers.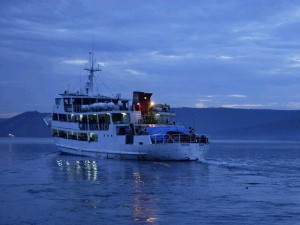 Rabaul Shipping owner Peter Sharp and three other employees will stand trial on 171 counts of manslaughter and one count each for sending an unworthy vessel out to sea in 2012.
A Commission of Inquiry later found that the ship was grossly overloaded, unsafe and should never have been allowed to operate on its final voyage.
The sinking of the MV Rabaul Queen on February 2, 2012, killed at least 171 people which, included children and students who were on their way to start their academic year.
The trial is expected to last about two weeks.