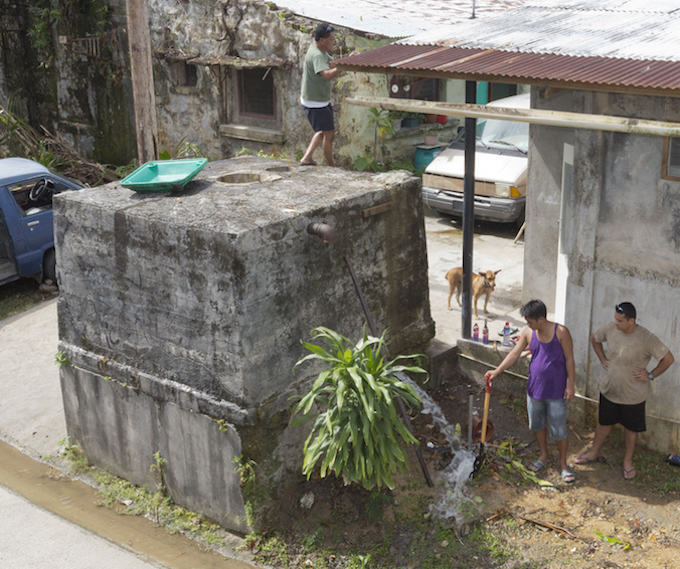 By Bernadette H. Carreon in Koror

Palau President Tommy Remengesau Jr. has declared a state of emergency due to the worsening drought in the country as a result of El Niño.
Remengesau is the third leader in the North Pacific to declare a state of emergency after feeling the effects of El Niño through declining water levels in its reservoirs. This has resulted in the implementation of water rationing throughout the country.
The Federated States of Micronesia and the Republic of the Marshall Islands are also experiencing extreme drought.
In Palau, the extreme drought is adversely affecting several government services such as power utilities, schools, the hospital and the prison.
"The declining water levels caused by this drought seriously threaten the availability and quality of potable water," stated Executive Order No. 389, which was issued by Remengesau.
The executive order declared a state of emergency due to extreme drought.
The water shortage in Palau was induced by El Niño which, according to the president, "will exist and will continue to exist for all islands and atolls of Palau, with below average rainfall projected for the next two to three months."
Disease fears
Several states in Palau including its two populous areas, Koror and Airai, are only getting at the most six hours of water daily.
Remengesau said there are also fears that the quality of water will be affected by the drought causing food and water-borne illnesses.
The Olbiil Era Kelulau (OEK) immediately adopted a resolution backing the president's declaration.
The president will now have the power to identify and allocate funds to courses of actions chosen to tackle the crisis.
In earlier statements, Remengesau said Palau was looking into the procurement of desalination units and trucks to find alternative sources of water supply on the island.
The trucks would also help bring the water to the areas in Palau which have the lowest water supply.
According to weather reports, "cumulative rainfall for Koror over the past four months was the lowest recorded since 1951, with rainfall likely to continue to be below normal for the next months".