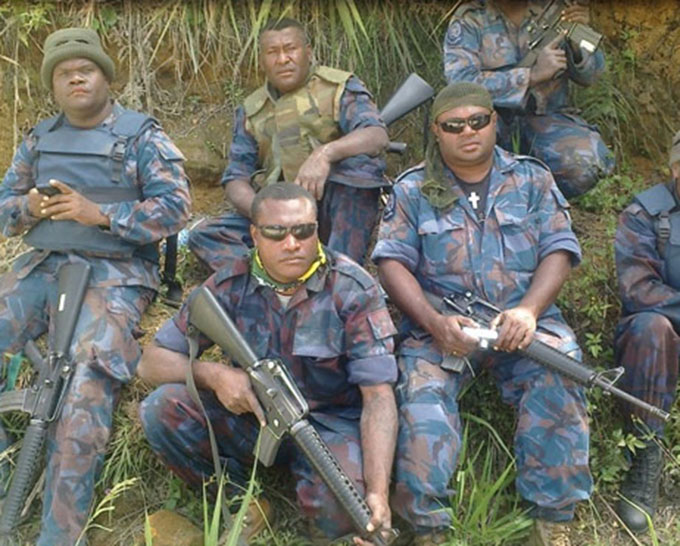 By Junior Ukaha and Pisai Gumar in Lae and Michael Guba in Port Moresby
Eleven prison inmates in Papua New Guinea have been shot dead and 17 wounded and recaptured following a mass breakout from Buimo prison in the second city of Lae.
Lae Metropolitan Superintendent Anthony Wagambie Junior said the exact number of inmates who broke out of the prison after overcoming warders would be determined after a proper head count by prison officers.
"It is confirmed that 11 prisoners have been shot and killed and 17 wounded and recaptured," Wagambie said.
"Police will await for CS [Correctional Sevice] to confirm the number and identities of the escapees before we try to locate them."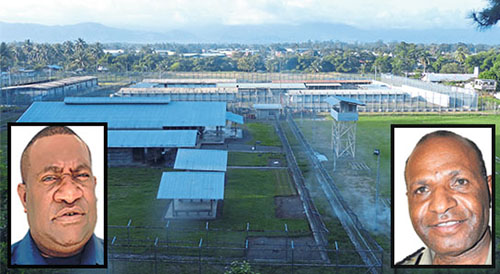 Some reports put the number of escapees at 50, but The National newspaper cited a source saying the number was more than 90.
The ABC's PNG correspondent Eric Tiozek reported later that another prisoner had died, taking the death toll to 12, and 64 prisoners were still at large.
Acting Correctional Service Commissioner Bernard Nepo said that although he was yet to receive a full report from jail commander Chief Superintendent Joe Jako, "there were a number of reported deaths and injuries".
"The situation in Lae is sketchy at the moment. Inmates and prison officers have been injured but it is still unclear as to how many," he said.
'Big number'
Wagambie said "a very big number of prisoners" broke out around 2pm on Thursday, with most of them being remanded in custody to await their court cases.
Wagambie said it was likely that the inmates attacked the prison officers on duty, one of whom had already received treatment at the Angau hospital.
"I was alerted by the jail commander [Chief Superintendent Joe Jako] and police were called to assist CS officers pursuing the prisoners on foot. Police units cordoned off the escape routes," Wagambie said.
"Police will wait for CS to confirm the number and the identities of the escapees before we try to locate them," Wagambie said.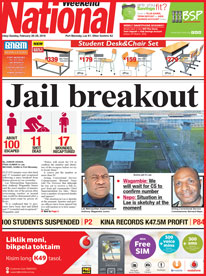 He said police were expecting an increase in criminal activities in Lae.
"I am warning the general public to be cautious on their movements and take necessary precautions. I am anticipating a rise in criminal activities in the city with the large number of escapees on the run," he said.
"I am also warning people not to harbour these escapees [because] if they are caught, they will be arrested and charged."
Jail commander administration Superintendent Judy Tara said she would not comment on the escape.
Dr Alex Peawi from the Angau Memorial Hospital accident and emergency department said that at around 6.30pm an injured prison officer had been admitted with injuries to his shoulder.