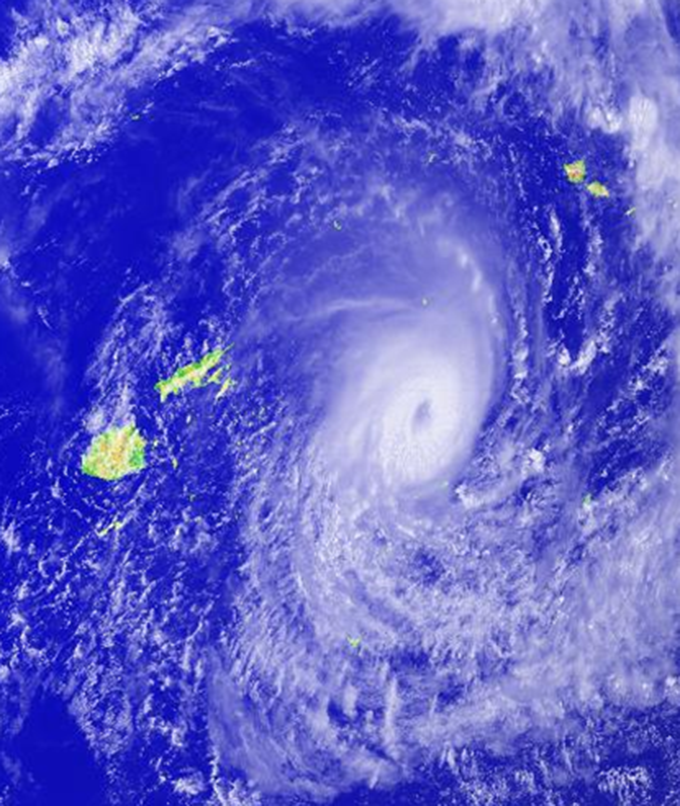 The Pacific nation was already struggling to adapt to rising oceans and increasing temperatures when severe tropical cyclone Winston struck, comments Common Dreams staff writer Deidre Fulton.
Less than a week after Fiji became the first of 195 countries to formally sign onto the Paris climate deal, the island nation felt the devastating impacts of global warming first-hand when it was battered by a Category 5 cyclone—one of the biggest ever to hit the Southern Hemisphere.
According to news reports, "monster" Cyclone Winston, which hit over the weekend, brought winds of more than 325 kmh, torrential rain, and waves of up to 12m high.
A month-long state of disaster has been declared, while Oxfam in the Pacific regional director Raijeli Nicole said communication blackspots were making it very hard to assess damage and determine the scale of the response required.
The impact can be seen in the videos on the Storify file of the monster cyclone with the Pacific Media Centre.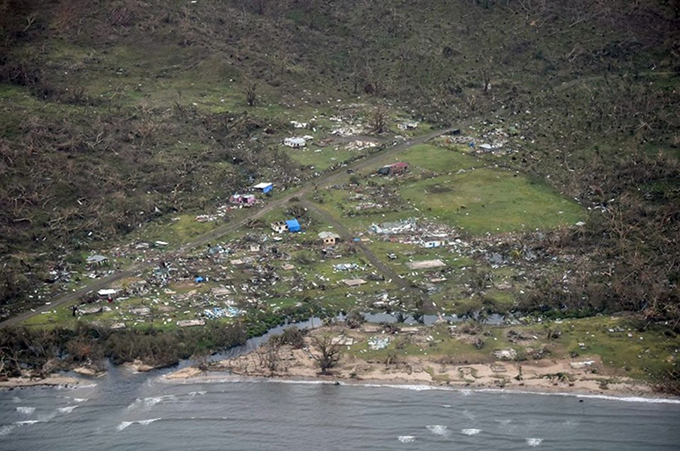 Twenty-nine people have been confirmed dead so far, but as Nicole noted: "Given the intensity of the storm and the images we have seen so far, there are strong concerns that the death toll won't stop climbing today and that hundreds of people will have seen their homes and livelihoods completely destroyed."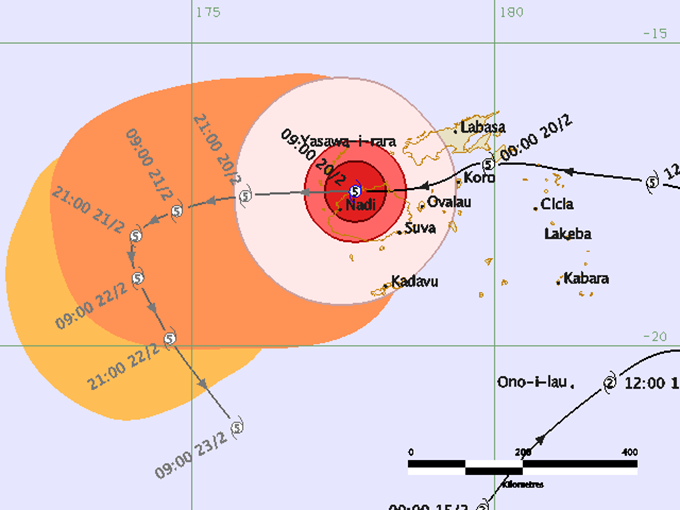 More than a few experts were quick to link Cyclone Winston to human-caused global warming, saying the extreme weather event was "more painful evidence" of climate change.
Its low-lying coral atolls make the frontline nation "especially vulnerable to sea level rise," Weather Underground meteorologists Jeff Masters and Bob Henson noted on Friday:
Storm surge from Winston is of particular concern for Fiji, where sea level rise and coastal erosion have already begun to displace people. The nation includes more than 300 islands; some are volcanic in origin, while many of the smaller islands are low-lying coral atolls especially vulnerable to sea level rise.
"The nation has already assisted one small village, Vunidogolo, in moving to a new location as part of its climate change adaptation programme. More than 30 other Fijian villages have been identified as vulnerable."
"Although it represents only a tiny share of the world's fossil fuel emissions, Fiji is doing its part to reduce them.

On February 12, Fiji became the first nation on Earth to ratify the global pact on reducing greenhouse emissions that was hammered out at the UN Conference of Parties meeting (COP15) last December in Paris.
Fiji has pledged to boost the renewable share of its electricity generation from around 60 percent in 2013 to near 100 percent by 2030. Together with energy efficiency improvements, this will reduce Fiji's carbon dioxide emissions from fossil fuels in 2030 by roughly 30 percent compared to a business-as-usual approach.
Slate staff writer Eric Holthaus pointed out this inherent irony over the weekend. "Fiji is responsible for just 0.04 percent of global greenhouse gas emissions," he wrote, "and the confluence of this week's events there highlights the brutal injustice posed by a warming world."
Republished from Common Dreams with permission under a Creative Commons Share-Alike 3.0 licence.
Visit other Asia Pacific articles on the Fiji cyclone disaster