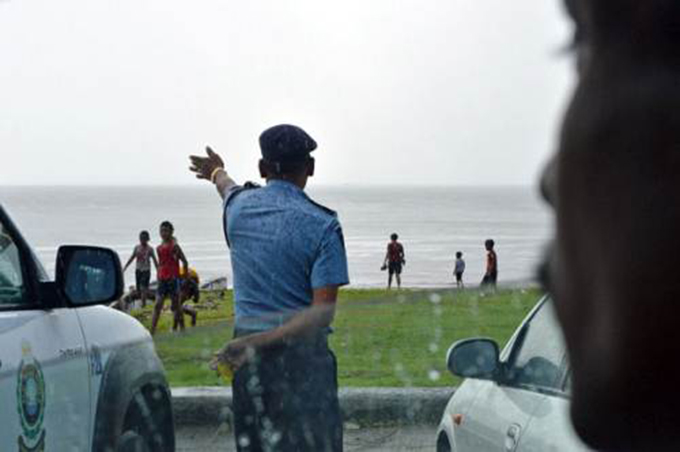 By Avinesh Gopal in Suva
Fiji's Acting Police Commissioner, Brigadier-General Sitiveni Qiliho, has warned parents and guardians to make sensible decisions about the movements of their children in the wake of cyclone Winston.
Brig-Gen Qiliho said police continued to receive calls and information on people, especially children, frequenting regular swimming spots around the country.
He advised people to refrain from water activities, as there was still much damage around the country.
"The safety of people is always our paramount concern and our advice will continue to be given," he said.
Brig-Gen Qiliho's comments come after reports of a drowning of a 10-year-old boy of Vuci in Nausori yesterday morning.