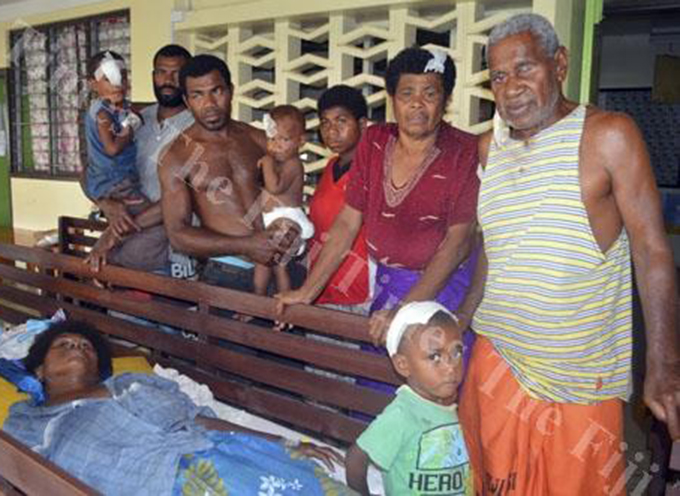 By Sikeli Qounadovu of The Fiji Times
All Fijian Atunaisa Raralevu (No.3) hoped to do was to be able to save 15 people trapped in a house at the height of severe tropical cyclone Winston at Naseibitu Village in Tailevu, Viti Levu.
The 24-year-old farmer had already carried a woman, her three children and another girl to the safest house in the village.
Around 7pm his efforts to try and assist in the evacuation proved fatal, when the then 8m by 5m corrugated iron house that provided shelter for the 15 tilted and buried him.
"He had just returned from the farm and had already saved the woman, her three children and another girl and came to me for a hammer to try and save another 15 who were in that house – that was the last time I saw him," said his uncle Atunaisa Raralevu (No.2).
He said by the time all 15 had run for cover, his namesake was nowhere to be seen.
It was after strong winds carried the house downhill, that they found his lifeless body lying on the ground with blood gushing out from his nose, ears and eyes and mud filled his mouth.
"He was carried to a nearby house, but all efforts to try and revive him proved futile.
Swam flooded road
"He lay there the whole night and during the day [Sunday], some men from the village swam across the flooded road to call police.
"Police arrived and confirmed the death and when we tried to take him to the Korovou mortuary, police said that was impossible because the power was off."
Raralevu said they informed their Talatala [spiritual leader], who then conducted a sermon and on Sunday, his namesake was laid to rest.
"What hurts us the most is that he was a very good young man," he said.
"He always listened to us and carried all church and vanua obligations without any complaining."
Villagers said it was just unfortunate that he was not accorded a perfect hero's funeral.