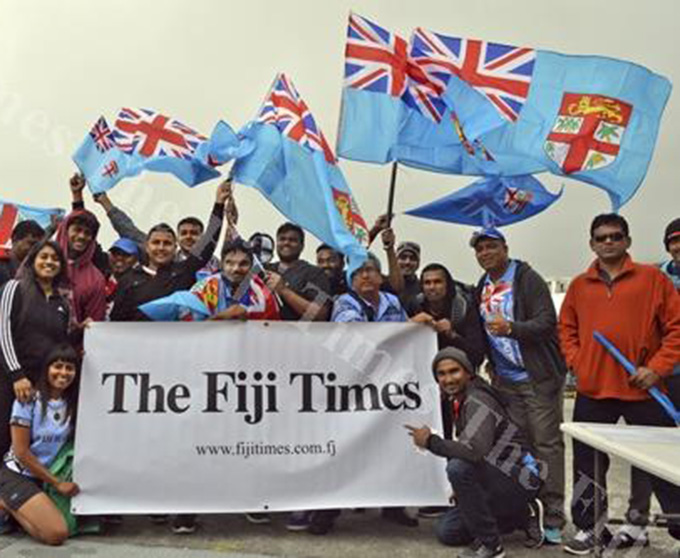 By Nasik Swami in Suva
While insisting their right to be partisan, some newspapers still claim to be neutral or objective in Fiji, says University of the South Pacific's head of journalism studies Dr Shailendra Singh.
Responding to results of the Tebbutt /Times Poll on the state of newspapers in Fiji, Dr Singh said Fiji's print media have played a critical role in informing the public and in nation building, notwithstanding some failings, which, to a certain extent, was to be expected, and was not unique to Fiji.
"To put the issue into context, it is not all about the newspapers and their stances. Most people are not so naive to be easily swayed by what they read," Dr Singh said.
"They can critically analyse media content and work things out for themselves. It is for the people to choose which media to trust and follow, and which ones not to trust or patronise, based on their own preferences, subjectivities and political leanings."
He said readers were biased in one way or another.
"Ultimately, news consumers' choice is reflected in the market. Papers that do not live up to market expectations will wither and die. That's a certainty in a non-subsidised, free market environment."
Dr Singh said that under the traditional British journalistic framework that Fiji inherited, newspapers had reserved for themselves the right to be partisan, while claiming neutrality.
In an editorial entitled "Important feedback", editor-in-chief Fred Wesley wrote:
On pages 13 and 14 today, we run the second lot of results of a survey The Fiji Times had invested in for feedback on the views of readers on newspapers in Fiji.
The media obviously can influence people. It can lift spirits, build hype on an event and it can also focus attention on issues of concern.
For instance, we all just came off two weekends of top- class sevens rugby action in Wellington and Sydney.
Thousands of Fijians lapped up previews that appeared on television, listened to interviews on radio and read about stories and flipped through pages of pictures of the action from these two venues in newspapers.
Many of us were swept away by the magical atmosphere of the two events.
We craved news about our stars. We wanted to know the players national coach Ben Ryan would name in our starting line-ups.
We learned that Sonny Bill Williams had never played sevens rugby in his life. We were told about the impact of Super Rugby players on Sir Gordon Tietjens' New Zealand All Blacks 7s and discovered they played with eight men at one stage of the event in Sydney.
We learned that Tomasi Cama Jr had moved on to become a video analyst for the New Zealand 7s.
Back home, there was a walkout in Parliament. A vote of no confidence against the Prime Minister was defeated and the National Federation Party was suspended.
There are a couple of things that will immediately stand out when we talk about the role of the media.
We are expected to disseminate information that allows people to make informed decisions on a daily basis.
The media is seen as a watchdog for society and has an important role to play in aiding transparency and accountability.
It informs, educates and entertains.
Surely democracy requires informed citizens.
In a representative democracy, we realise one of our roles is to inform readers and provide a sort of feedback system between the Government and the public, who are ultimately the voters.
We accept that there is a need to be fair, accurate, balanced and to allow readers, irrespective of their bias, an equal opportunity to have a voice. This we will endeavour to strive for.
At the end of all of this, we accept that we could be seen as both a friend and a foe, a constant reminder for people to do the right thing.
We realise that we have a critical role to play in disseminating information to thousands of people in Fiji and around the world.
That challenge, we accept, comes with a greater sense of responsibility.
Times a better newspaper with more reach, says Tebbutt poll
—