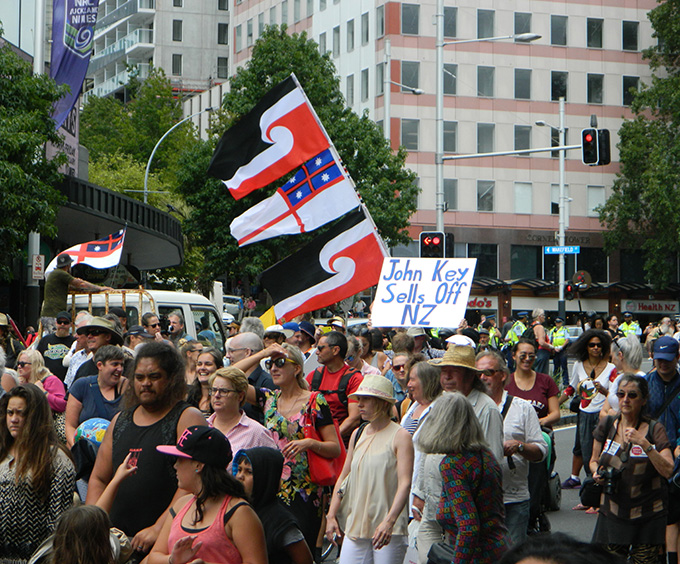 Protests against the Trans Pacific Partnership at Waitangi were reported around the world last week after nurse Julie Butler threw a squeaky penis-shaped toy at Economic Development Minister Steven Joyce, reports Radio New Zealand's Mediawatch.
And there was no shortage of columnists, media personalities and pundits giving their take on the merits or otherwise of marking the closest thing New Zealand has to a national day at Waitangi each year.
But where were the columns by Māori exploring why literally thousands of Māori took to the streets to protest against the TPP? Well, they weren't in the mainstream media.
Mana magazine editor Leonie Hayden tells Mediawatch:
"You can't accurately reflect New Zealand as a society if you don't have Māori and Pacific voices … So if you're running a media outlet that you want to appeal to New Zealanders then you need to include the voices of all kind of New Zealanders."
In the latest Mana magazine, Geopolitical blogger Graham Cameron takes a look at the Treaty of Waitangi exception in the TPPA meant to safeguard Māori rights and the Government's Treaty obligations.
—