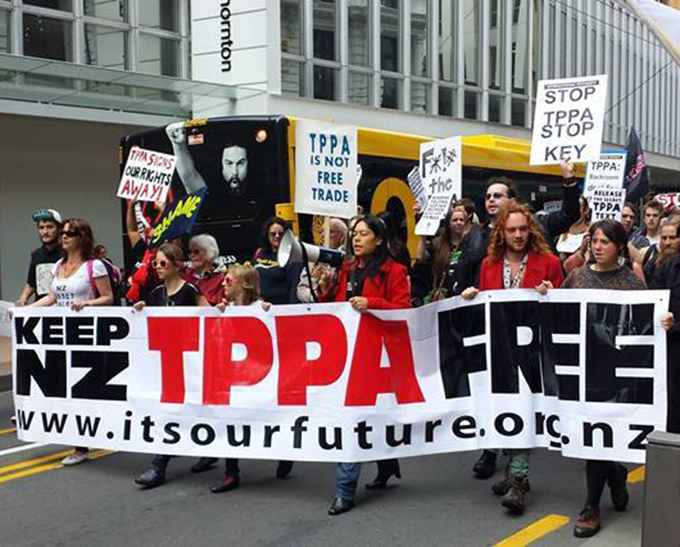 From United Nations
Special correspondent in Geneva
United Nations human rights expert Alfred de Zayas has called on governments not to sign the Trans-Pacific Partnership without reaffirming their human rights treaty obligations and their recent pledges to achieve the Sustainable Development Goals.
"The TPP is fundamentally flawed and should not be signed or ratified unless provision is made to guarantee the regulatory space of States," says the UN Independent Expert on the promotion of a democratic and equitable international order in a statement.
De Zayas called for a new generation of trade agreements for the 21st century, which would incorporate human rights and development into their provisions, saying "the TPP is based on an old model of trade agreements that is out of step with today's international human rights regime".
The expert's appeal comes on the eve of the gathering of the trade ministers in Auckland, New Zealand, tomorrow to sign the TPP, a trade agreement among 12 Pacific Rim countries that will strengthen the position of investors, transnational corporations and monopolies at the expense of the public.
It will lso impact negatively on labour standards, food security, health and environmental protection.
De Zayas reaffirmed his call on the UN system and governments across the world "to put an end to free trade and investment agreements that conflict with human rights treaty obligations," made last year during the presentation of a report on free trade and investment agreements to the UN Human Rights Council.
"Trade is not an end in itself, but must be seen in the context of the international human rights regime, which imposes binding legal obligations on states, including the International Covenant on Civil and Political Rights, and the International Covenant on Economic, Social and Cultural Rights," he said.
"Trade agreements are not 'stand-alone' legal regimes, but must conform with fundamental principles of international law, including transparency and accountability," said de Zayas, who is professor of international law at the Geneva School of Diplomacy.
"They must not delay, circumvent, undermine or make impossible the fulfilment of human rights treaty obligations."
In his statement, the Independent Expert expressed concern that, despite "enormous opposition by civil society worldwide, twelve countries are about to sign an agreement, which is the product of secret negotiations without multi-stakeholder democratic consultation."
"The options are not to sign the TPP as it stands, as civil society demands, or not to ratify it, which is the responsibility of democratically elected parliaments," the expert noted.
"Should the TPP ever enter into force, its compatibility with international law should be challenged before the International Court of Justice (ICJ)".
"If a public referendum were held in all 12 countries concerned, it will be solidly rejected," de Zayas said.