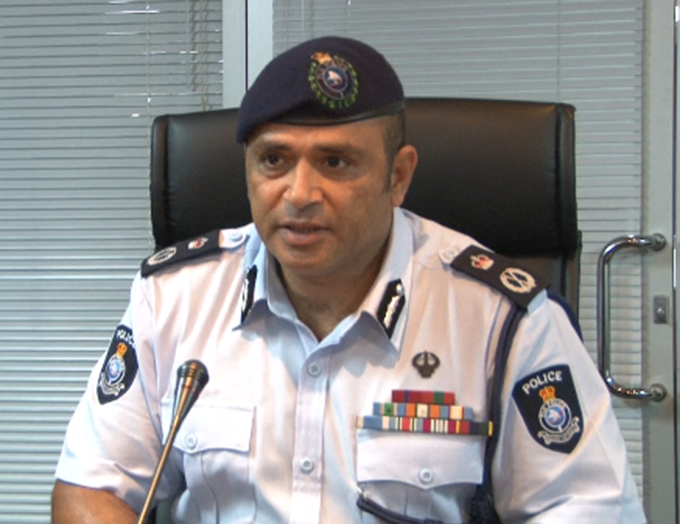 By Ellen Stolz in Suva
Niine Fiji police officers charged in relation to the death of Vilikesa Soko after he had been in  custody in 2014 have been suspended on full pay as of yesterday.
The decision was made by the Acting Police Commissioner Brigadier-General Sitiveni Qiliho and announced today after criticism from the office of the Director of Public Prosecutions.
Director Christopher Pryde made a statement on Friday saying it was unacceptable to have suspects in a criminal case working within the police force.
Brigadier Qiliho has since met Pryde and explained the reasons for his decision.
Qiliho said the accused were witnesses in cases before the court.
They were also part of a Fiji taskforce that had been instrumental in combating violent crimes such as home invasions and had foiled numerous cases of attempted robberies.
The men would remain suspended until all legal proceedings had been completed.
'No interference'
Bridgadier Qiliho also gave an assurance the men could not interfere in investigations as the case was complete and the entire file was with the DPP.
"So the ability of these police officers to interfere with the CID is almost negligible if any," he said.
"Indeed this condition is part of their bail conditions, which I note has not been breached. Furthermore, the CID office is based in Toorak and the Taskforce Unit is based in Nabua."
The nine men were state witnesses in more than 30 criminal proceedings, including aggravated robbery, theft, drug-related offences, murder and rape – all of which were pending in court.
—