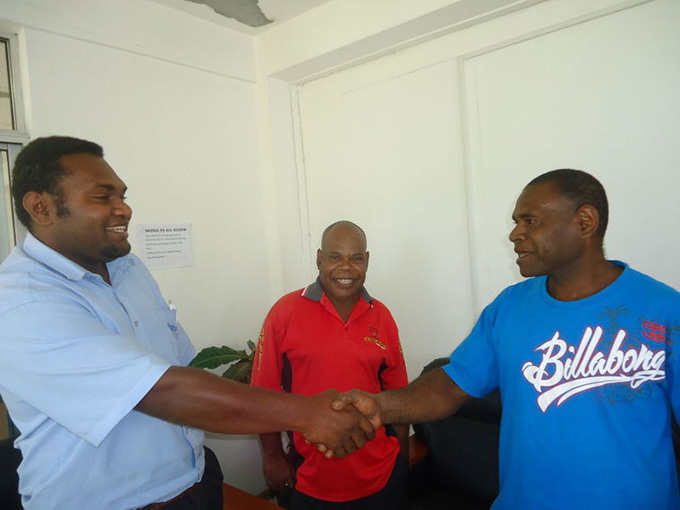 From Vanuatu Daily Post
By Len Garae in Port Vila
Provisional successful candidate for North Ambae Alickson Vira has kept his promise in the Vanuatu snap election by signing what is believed to be the first agreement of its kind anywhere in the country –  allocating 100 percent of his MP's salary to finance the custom chiefly governance system of his constituency.
More than 300 of his supporters from nearby communities including some 50 custom chiefs were present to celebrate his victory and witness the signing agreement at Waluriki yesterday.
Feasting lasted for a whole day.
Candidate Vira from Waluebue says he has given the chiefs six months to prove to him they are capable of using his salary to improve the administration of their custom governance system.
On the other hand, if they do not use the money effectively, then the agreement they signed would be reviewed.
Asked how he and his young family are going to cope without his salary, he replied: "We will manage like we did on our campaign trail. We had no financial resources. My campaign team and I walked right round Ambae."
He and his family live in his village of Waluebue in North Ambae with his people. He will only travel to Port Vila when parliament sits.
"If I do not get into Cabinet then I will return home to live with my people at home to work in the garden, make copra and do what my voters do to get by," he said.
Candidate Vira is a member of the Seventh Day Adventist Faith. Sources from his island say a large number of his voters come from his church.