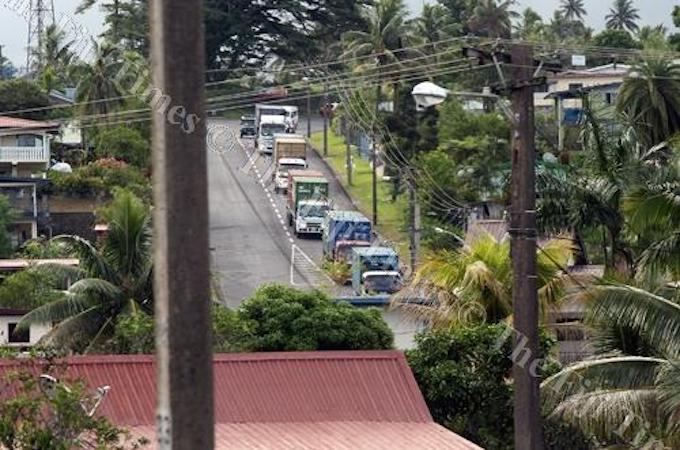 From The Fiji Times
By Nasik Swami in Suva
Controversy raged in Fiji today over containers sent to the Republic of Fiji Military Forces that arrived in the capital Suva and were taken in a convoy under armed guard.
The containers arrived on the vessel St Confidence which berthed at Suva's Kings Wharf yesterday morning and were escorted under heavy security to the Queen Elizabeth Barracks at Delainabua.
Most government offici­a­ls refrained from commenting, while the Opposition claimed they contained guns and ammunition.
Acting Police Commissioner, Brigadier General Sitiveni Qiliho did not confirm the contents of the containers, but said police were involved in the planning and the whole process of the consignment.
When questioned whether the consignment included guns and ammunitions, Brig-Gen Qiliho said: "if there are weapons coming into the country, it's definitely for the military."
"They (military) are the only institution that is armed with weapons and ammunitions."
Any importation of guns and ammunitions into the country will need to have a licence issued by the Commissioner of Police.
Briefing order
Defence Minister Timoci Natuva said he had directed the Commander of the Republic of Fiji Military Forces, Viliame Naupoto to brief the media about the consignments.
However, several calls made to Naupoto's mobile phone last night, including two visits to his Ratu Sukuna Road home and to the Fiji Golf Club in Vatuwaqa, to get a comment remained unsuccessful.
It is believed the consignment is assistance from Russia to the RFMF.