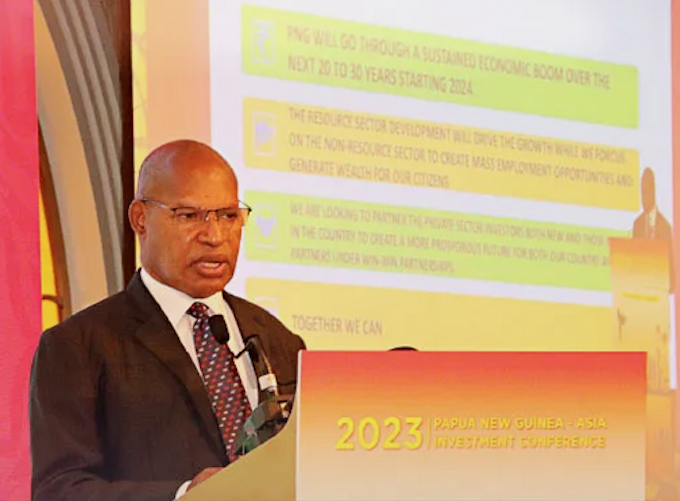 By Matthew Vari, editor of the PNG Post-Courier
Papua New Guinea's Minister for International Trade and Investment Richard Maru has assured investors in Asia that his government has its sights set on free trade agreements with China and Indonesia.
He said his ministry, in tandem with a new parliamentary committee, would look into the "impediments to business", with the aim to ease such disincentives to investors coming into the country in all sectors.
"We need to reduce the cost of doing business. Our Parliament last week established a new committee which is tasked to look at how we can reduce the difficulties in doing business and the committee has been established for the first time and they will look into
that aspect," he said.
"How do we make it easier — that aspect of business and the cost of doing business?
"We are now going to undertake a 6-month study on the viability of having a free trade agreement with China.
"I'm working to be in Indonesia in the coming weeks to start the discussions with the trade minister of Indonesia. We want to also undertake the study of Papua New Guinea looking at the viability of a free trade agreement with Indonesia," Maru said.
He said PNG was serious about growth and economic partnership with the two large economies.
Maru reiterated that while the extractive sectors did raise revenue, they did not generate jobs except in their construction stage.
"Fisheries, forestry, hospitality, tourism — that is where the big jobs are.
"We will start putting trade commissions in cities with trade commissioners right around the world," he added.
Republished with permission from the PNG Post-Courier.