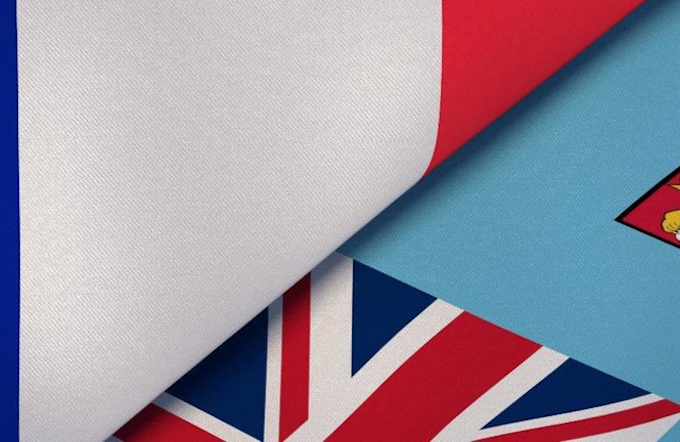 France is upping its "cultural diplomacy" in the Pacific with the launch of its free French language classes for Fijian journalists and social innovators.
The French Embassy in Suva said the fully-funded "landmark initiative" would "foster linguistic and cultural ties between France and Fiji".
"This initiative reflects France's commitment to education, collaboration and cultural diplomacy," it said.
There are 300 million French speakers across five continents, and the International Organisation of La Francophone consists of 88 countries.
The free language classes "recognises Fiji's unique position in the Pacific and aims to align it to the broader Francophone community".
"Fiji's geographical location positions it near a nexus of Francophone influence in the Pacific."
According to the embassy, there are around 500 French speakers in Fiji and France aims to increase that number," a spokesperson said.
"Neighbouring New Caledonia, a French overseas collectivity, and Vanuatu, a Francophone nation, represent strong regional ties to French culture and language," it said.
"Wallis and Futuna, a French territory, further illustrates the deep connections in the area. These connections highlight the importance of strengthening the Francophone presence in Fiji, aligning with shared interests, historical bonds, and common values.
"This initiative is a bridge-building exercise in the vein of the new era of Franco-Fijian collaboration."
Offer hard to knock back
The Fiji Times business reporter Aisha Azeemah said the embassy's offer to learn French was hard to turn down because of her passion to learn new languages, adding "this way we'll at least have a reporter or two that's able to better engage with and publicise the long-standing and ever-growing bond between Fiji and France".
A member of the Social Innovators group of the French Embassy to Fiji, Temesia Tuicaumia, said: "The hearts of the Fijians chosen for this cohort will see the wider picture, which is that this is only the beginning for many Fijians to comprehend our French family through language, and that it is a bridge of hope, understanding, and many ties."
The embassy said France, as a Pacific nation, sees these classes as a natural extension of the existing affinities and relationships with Fiji, underscoring France's commitment to positive social change and innovation.
Embassy chargée d'affaires Laurence Brattin-Nerrière said the embassy was eager to see the success that the initiative would bring and strengthening the relationships between the two nations.
This article is republished under a community partnership agreement with RNZ.