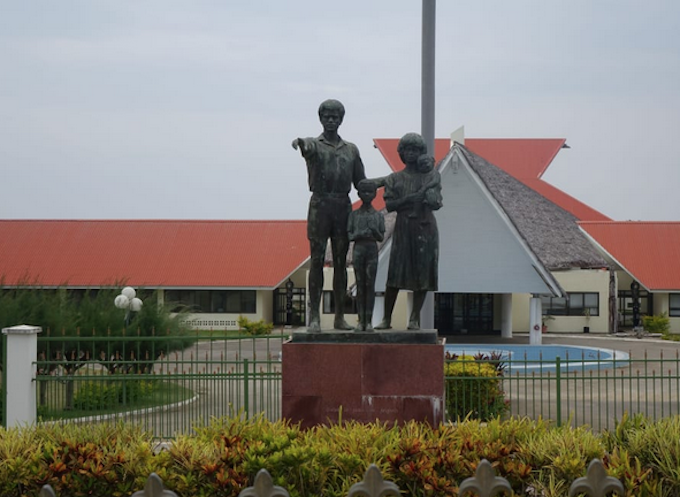 Vanuatu's Parliament is scheduled to meet tomorrow to debate a motion of no confidence against Prime Minister Ishmael Kalsakau's government.
A political stalemate persists, with both the government and the opposition having the support of 25 MPs each.
The mover of the motion, opposition leader and a former prime minister Bob Loughman, requires the backing of at least 27 members to unseat Kalsakau.
However, Kalsakau also needs a majority in the House if he is to be able to pass legislation going forward.
Last Thursday, the government side boycotted a special sitting of Parliament to avoid the no-confidence motion.
Kalsakau told local media on Monday that the opposition's attempts to unseat him was "irresponsible" and "a big waste of resources at a time when we are trying to rebuild our nation".
Another former PM and head of the Reunification Movement for Change, Charlot Salwai, urged politicians to "unite and come out of this political crisis".
Time for MPs to 'find a solution'
"Vanuatu has experienced consequences of no-confidence motions over the past years and it is time for the MPs to come together and find a solution.
"The country and people are suffering because of our attitudes," Salwai said.
There are 52 seats in the Vanuatu Parliament. One is vacant and one empty.
Both sides are claiming a National United Party MP, Bruno Leingkone, who is receiving medical attention abroad, is on their side.
According to the Vanuatu Daily Post, Loughman said Leingkone was expected to vote for the motion of no trust in PM Kalsakau virtually.
The first-ever law to regulate political parties has been tabled in the 2nd Extraordinary Session summoned 2 weeks ago to start next week. Then last week a motion of no confidence was tabled to be debated before those Bills can be tabled. Vanuatu's perpetual political "Catch-22" https://t.co/UMzQoO0zxN

— Ralph Regenvanu (@RRegenvanu) August 11, 2023

RNZ Pacific's Vanuatu correspondent Hilaire Bule said "the situation will be [clearer] when the Parliament is in session on Wednesday".
"But the target of the government at the moment is to make sure that the opposition must not have 27 [MPs]," he told RNZ Pacific Waves.
"If the opposition reach 27 in the Parliament, the opposition will pass its motion against Prime Minister Kalsakau."
Bule said the Parliament could not be dissolved as was the case last year, which resulted in a snap election.
"We have ended up in the political crisis because the Council of Ministers cannot request the President of the Republic to dissolve the Parliament because our constitution says that Parliament must have one year before a majority of members of Parliament or Council of Ministers can apply for dissolution of the Parliament," he said.
"That one year of Parliament will be only on December this year."
Bule said people had become accustomed to facing political crisis in the country and it was "part of their life".
This article is republished under a community partnership agreement with RNZ.