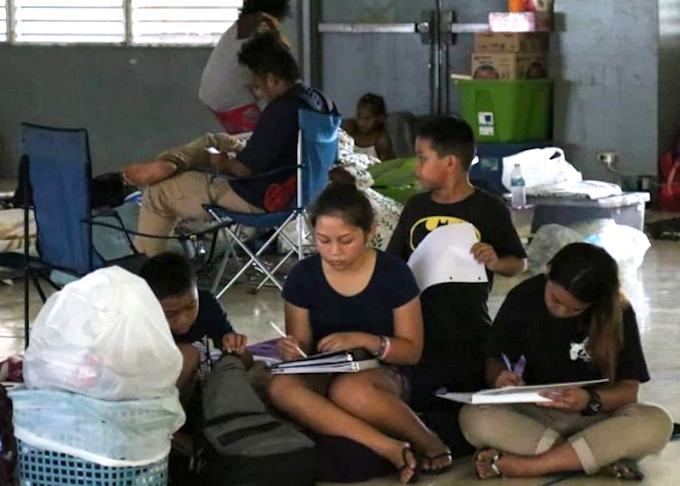 By Rachael Nath, RNZ Pacific journalist
An influenza B outbreak has occurred at shelters housing residents who were hardest hit by Typhoon Mawar.
It has been three weeks since typhoon Mawar wreaked havoc on Guam leaving hundreds displaced.
Melissa Savares, mayor of Dededo, one of the worst hit areas, said some people were being kept apart from others.
"There have been confirmation that there are some individuals in the shelter that have influenza B, and they've actually been segregated or isolated," she said.
"Now, there's no isolation rooms in the facility, but they've actually been isolated from the general crowd, meaning, they've been moved into like a side area of the gymnasium, where they're not in immediate congregation, their beds, their pots, are not right up into a congregated space."
The Guam Daily Post reports that the Office of the Governor will step in and help relocate some residents at the shelters.
700 people in shelters
It said a child was hospitalised on Tuesday following an influenza B outbreak at the Red Cross shelter at the Guam Pak Warehouse in Tamuning.
More than 700 people reside in these two shelters, one of which Savares said did not provide proper ventilation.
"In the one shelter that is in the warehouse, ventilation is very poor, in that area. However, the other one that's in the gymnasium, there is ventilation," she added.
Last week, Savares said she felt the recovery had been "very slow" two weeks after Typhoon Mawar made landfall in the territory.
She said for her village in the north of Guam, only about half of the community had water and electricity.
This article is republished under a community partnership agreement with RNZ.