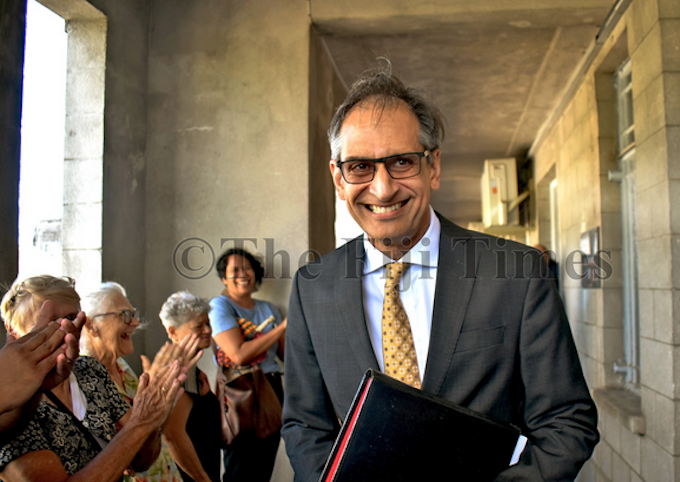 By Repeka Nasiko in Suva
The Fiji Attorney-General's office has terminated the instructions of lawyers Devanesh Sharma and Gul Fatima in the contempt of court case involving Suva lawyer Richard Naidu.
Mary Motafaga, a lawyer in the Attorney-General's office, confirmed to Justice Daniel Goundar when the matter was called in the High Court yesterday, that the law firm of R Patel & Co was no longer retained.
Justice Goundar told Motafaga and Naidu's counsel, Jon Apted, that he had called the matter before him to ensure that the parties were aware of the resignation of the previous judge in the case, Justice Jude Nanayakkara.
Naidu was alleged to have scandalised the court in a Facebook post sharing an excerpt of a judgment which showed the word "injunction" misspelled as "injection" and suggesting that "maybe our judges need to be protected from all this vaccination campaigning".
On November 22, 2023, Justice Nanayakkara found Naidu guilty of contempt of court and convicted him of scandalising the court.
Justice Goundar said that Acting Chief Justice Salesi Temo had now allocated the case to him.
"I understand that we are now at the sentencing stage of the proceedings," he said.
Justice Goundar said he wished the parties to note that he had no personal interest in the case or any relationship with any of the parties to it.
"We are at the sentencing stage and I would like to hear the parties on where we go from now regarding this matter."
Motofaga confirmed to the court that the A-G's office had taken over the matter but had not yet received the files on the case, so was requesting a three-week adjournment.
Justice Goundar adjourned the case to April 3, 2023, for mention "to check the position of the Office of the A-G in relation to this matter".
Repeka Nasiko is a Fiji Times reporter. Republished with permission.