Dr Essam Youssef visits the ambulance in Gaza sponsored by Freedom Flotilla Campaigns. The ambulance is used by the Benevolent Society for People with Disabilities. Video: Miles of Smiles

SPECIAL REPORT: By Roger Fowler
A delegation of the Miles of Smiles 41st solidarity aid convoy recently entered Gaza to deliver more than US$200,000 of much-needed medical supplies, including 250 new wheelchairs and walking frames, a range of crucial medical equipment such as monitors and defibrillators, and special equipment for people with disabilities.
This humanitarian convoy, hailed as an "important breakthrough", is the first international civil society delegation to breach Israel's illegal siege of the war-ravaged Gaza Strip via Egypt for many years.
Israel's tight 15-year siege and naval blockade has resulted in a dire scarcity of vital medical equipment and other goods.
Gaza's Ministry of Health will distribute the convoy's supplies to health agencies throughout the impoverished enclave.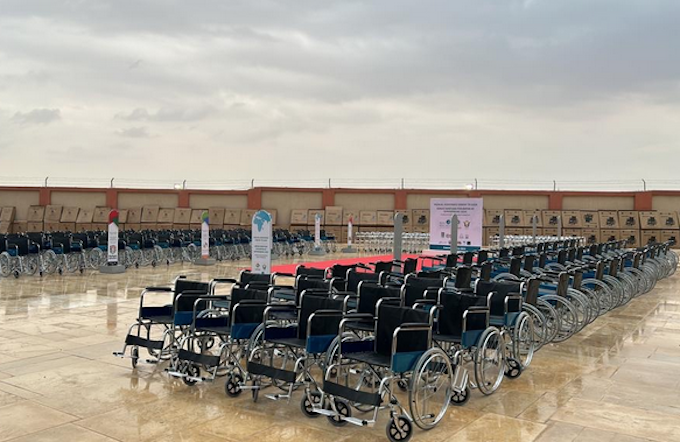 The Miles of Smiles 41st convoy has been organised in partnership with Turkiye-based Medics Worldwide, and supported by donor organisations in many countries including Algeria, Malaysia, Turkey, UK and Aotearoa New Zealand.
Convoy delegates, led by Dr Essam Youssef, visited many services in the Strip last weekend, including the Benevolent Society for People with Disabilities in Gaza City.
As shown in the video above, Dr Youssef viewed the society's ambulance for disabled patients, which is one of 37 new ambulances delivered by the Miles of Smiles medical aid convoy to besieged Gaza in November 2021.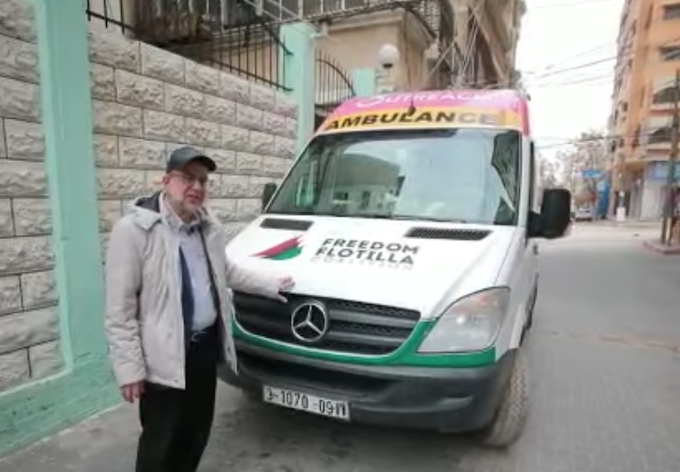 Kia Ora Gaza, which also raised NZ$10,000 towards the current MoS convoy, said that "the practical humanitarian responses of the international solidarity convoys and freedom flotillas are important components of the growing global movement to support the Palestinian struggle for human rights and to end Israel's attacks and occupation of Palestine, and their illegal blockade of Gaza".
Dr Essam Youssef said in a press conference after crossing into Gaza last week, that the campaign sought to express solidarity with the besieged people of Gaza.
"Our message is: Gaza is not alone," he said.
Roger Fowler is the coordinator of Kia Ora Gaza (Aotearoa New Zealand), a member of the Freedom Flotilla Coalition. He contributed this article to The Palestine Chronicle.