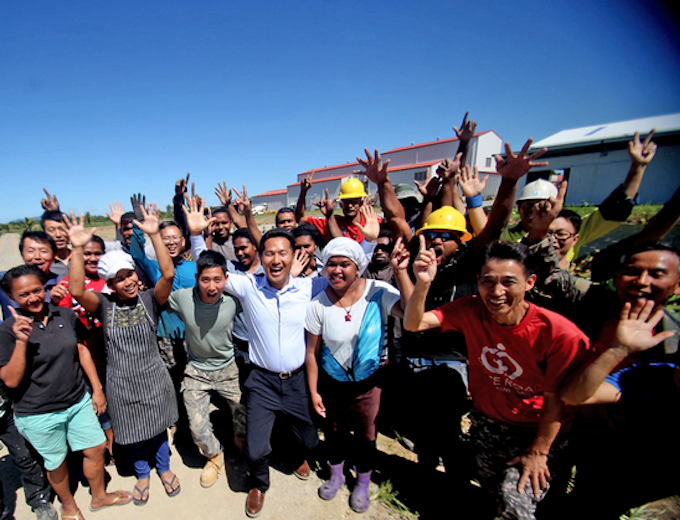 By Arieta Vakasukawaqa in Suva
The Grace Road Church made 31 acquisitions of land during the reign of the FijiFirst government and it has several other land acquisition applications still pending.
Lands Minister Filimoni Vosarogo revealed this yesterday when responding to queries about a meeting on Friday where he briefed Prime Minister Sitiveni Rabuka about issues surrounding the South Korean church and business group.
He said he would investigate the church's organisations dealings with the FijiFirst government once it was brought to his attention.
"I'm sure there are a number of applications that are probably in the process of ministerial consent (under the Land Sales Act) so when it gets to my table then I will pay attention, the same as I have given to any other purchaser in relation to compliance," Vosarogo said.
"I have not looked at each individual dealing the FijiFirst government had with Grace Road in the past and which have been approved. I will be looking into it, but I have not gone through each individual one.
"They have had 31 acquisitions so far during the time of the FijiFirst government."
He said he felt the purchases of property by Grace Road were unnecessary.
Human rights allegations
Attorney-General Siromi Turaga said he was not aware about the issue.
"It has not been brought to my attention but I'm sure it will come out," he said.
The Australian Broadcasting Corporation (ABC) reported last year allegations by investigative journalists in the Organised Crime and Corruption Reporting Project (OCCRP) and the Korea Centre for Investigative Journalism (KCIJ-Newstapa) that the church received more than $8.5 million in loans from the Fiji Development Bank.
Four UN Special Rapporteurs claimed in 2020 that they had received information about Grace Road Group members being subjected to abusive and exploitative labour conditions, which could amount to forced labour and asked the group for their response.
Other human rights abuses reported referred to child labour, restricted freedom of movement, obstructed access to healthcare and education, as well as physical and psychological abuse.
Attempts to reach the management of the church proved unsuccessful yesterday.
Arieta Vakasukawaqa is a Fiji Times reporter. Republished with permission.