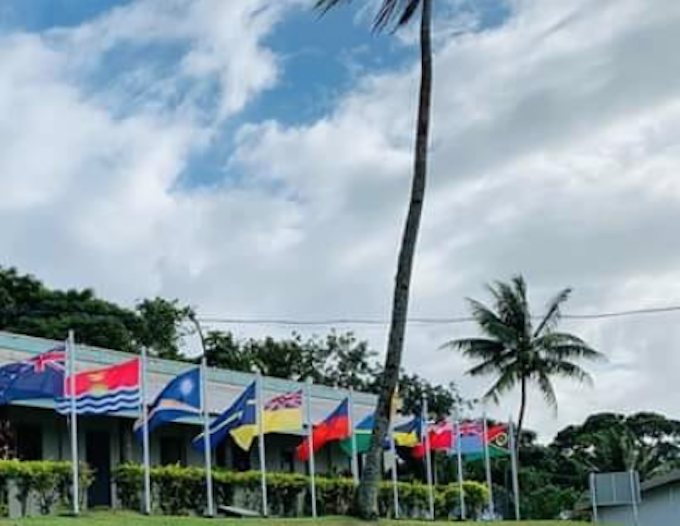 By Geraldine Panapasa in Suva
Students at the Fiji-based regional University of the South Pacific have welcomed the announcement by the new coalition government to release $10 million in grants owed as Prime Minister Sitiveni Rabuka assured the region's premier institution they were committed to restoring outstanding grant contributions totalling $78.4 million since 2019.
Prime Minister Sitiveni Rabuka, along with Finance Minister Professor Biman Prasad, had earlier said the reinstatement of Fiji's grant contributions to the 12-nation USP was a promise they had made in their party manifestos during the election campaign.
USP Students Association (USPSA) secretary-general Emosi Vakarua said thousands of USP students were faced with new learning challenges brought about by covid-19 and exacerbated by the withholding of the obligatory grant payment by the former FijiFirst government.
"We appreciate the commitment made by the current government of Fiji in honouring its grant contribution with the latest installment," he said in a statement.
"We thank the government of Fiji for restoring trust and confidence in the region and showing us the true meaning of our Pacific vuvale [family] partnership."
He said the student body would continue to work closely with the USP Council and senior management in shaping Pacific futures.
Since 2019, the FijiFirst government remained steadfast in its decision to withhold grant contributions to USP until independent investigations into alleged mismanagement by current vice-chancellor Professor Pal Ahluwalia were carried out, ultimately leading to Dr Ahluwalia and his wife' being deported from Fiji.
Invitation by Rabuka
Professor Ahluwalia, who has since been operating in exile from USP's Samoa campus, was offered an invitation by Rabuka last month to return to Fiji, a move that has gained widespread support from USP students and staff.
Early this month, Professor Ahluwalia congratulated Rabuka on being elected the new Fiji Prime Minister.
"The new government's continued reassurance to resuming the payment of grants to USP is a great relief for staff and students and revives the longstanding relationship between Fiji and the regional institute," he said.
"I look forward to working together with the new coalition government to strengthen the relationship between USP and Fiji.
"As a regional institution, USP will continue to serve its island countries, particularly Fiji and work hard to shape Pacific futures."
Professor Ahluwalia also acknowledged Rabuka's support and contribution towards the wholesome development of the institute over the past years through his chairmanship of the advisory committee appointed by the USP Senate to assist the Labasa campus with its various programmes.
It is understood a redeployment of funds from the 2022-2023 National Budget would allow the new government to release an initial $10 million to USP as Rabuka noted discussions were being held with USP about a repayment plan for grants owed alongside the restoration of the university's annual grant, expected to be included.
Republished from Wansolwara News in collaboration.