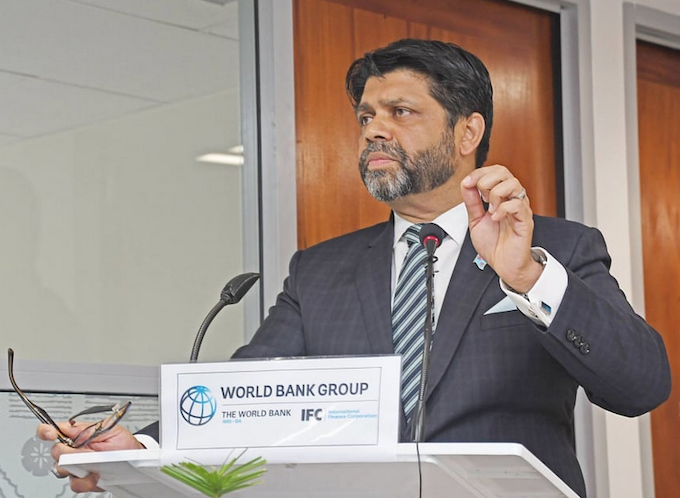 Police interviewing of FijiFirst Party general secretary and former attorney-general Aiyaz Sayed-Khaiyum has reportedly been suspended but will continue later.
FBC News reports the interview with Sayed-Khaiyum will continue.
The police Chief of Intelligence and Investigations, Assistant Commissioner Surend Sami, told the state broadcaster the suspension is to allow investigators to verify issues and information gathered during the interviews.
FijiVillage reports there was a second round of questioning on Tuesday.
The Minister for Rural, Maritime Development and Disaster Management, Sakiasi Ditoka, had filed a complaint against Sayed-Khaiyum on December 22, for allegedly inciting racial hatred and violence at a media conference in Suva before the coalition government had been formed.
In that conference, Sayed-Khaiyum had claimed stoning incidents highlighted by the police and said that this demonstrated the "divisive character" of the People's Alliance Leader Sitiveni Rabuka, who is now the Prime Minister.
President told not to take external legal advice
Fiji's Attorney-General, Siromi Turaga, has told the President he should not take legal advice from the former attorney-general, the former prime minister or from the opposition FijiFirst party.
FBC News reports Turaga saying that he briefed President Ratu Wiliame Katonivere that he must only accept legal opinions from the Attorney-General's Chambers.
He said no other law firm should be advising on any other matters, and if he is in doubt, the Attorney-General's Chambers is able to assist the President.
Turaga said that according to the Constitution and the law, any issues dealing with government affairs are to be dealt with by the coalition government and its head, Sitiveni Rabuka.
Complaint lodged against former PM
A human rights activist has filed a complaint against FijiFirst leader Voreqe Bainimarama.
FBC News reports that Surend Sami confirmed the complaint was in relation to statements made on live videos on the FijiFirst Facebook page on January 1 and 4.
In her complaint, Shamima Ali has alleged that Bainimarama's statements were intended to cause public alarm, anxiety, disaffection, discontent and were made with malicious intent.
Sami said the investigation had now been taken over by the Criminal Investigation Department.
President Katonivere will officially open Parliament next week on Friday, February 3.
This article is republished under a community partnership agreement with RNZ.