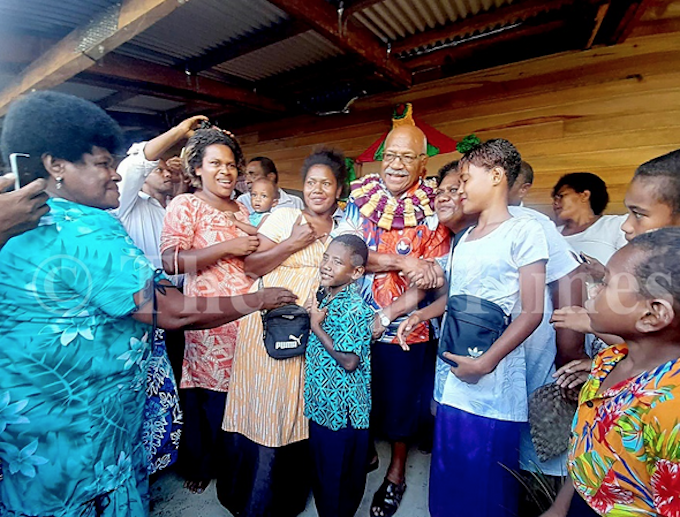 By Serafina Silaitoga in Suva
Fiji's coalition government has every right to "appoint and disappoint" under the 2013 Constitution, says Prime Minister Sitiveni Rabuka.
While responding to opposition Leader and former prime minister Voreqe Bainimarama's call to the coalition government to follow the 2013 Constitution in dealing with the employment of permanent secretaries, Rabuka said even the Bainimarama administration did not follow proper procedure to establish the same Constitution.
"There is a change in the prime minister and he (Bainimarama) should expect changes," he said.
"We believe that the 2013 Constitution was not properly promulgated by the people.
"The Constitution allows for review and recommendation for changes so we will be looking at this as well."
Rabuka said the permanent secretaries were hired by the former government.
"So it will be unfair of us to expect them to perform under us as they were hired by the past government.
"Therefore, we have the right to deal with these issues."
Bainimarama defends constitution
The Fiji Times reported yesterday that Bainimarama had defended the 2013 Constitution in a video that was posted on the party's Facebook page.
He called on Rabuka and his ministers to follow the 2013 Constitution and the law.
In his video, Bainimarama also called on civil servants, permanent secretaries, all those appointed to various boards, commissions and independent bodies to "stay strong" and not to resign.
"You must not resign from your positions even though the new government and their supporters will bully you, intimidate you and even threaten you," Bainimarama said.
"Please be strong. You have not done anything wrong.
"You have been appointed through due process and because you had the skill sets, know how, knowledge and acumen to contribute to your organisations and to Fiji.
"Do not leave your posts."
Serafina Silaitoga is a Fiji Times reporter. Republished with permission.