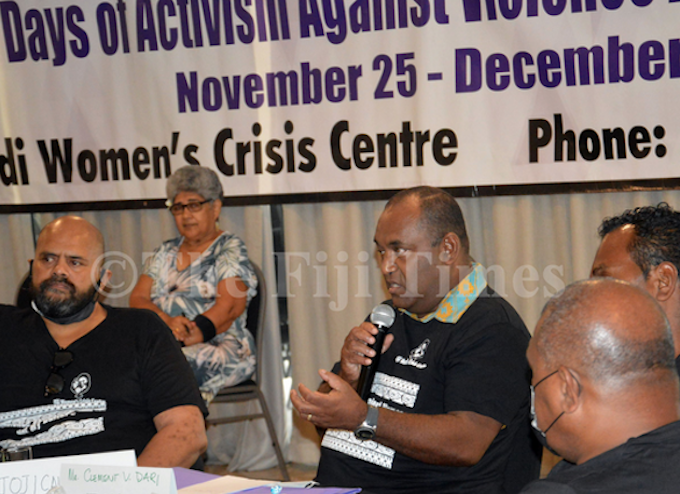 By Rohit Deo in Lautoka, Fiji
Made up of present and retired police officers, former school teachers, village headmen, community leaders and representatives from the District Council of Social Services (DCOSS), 25 male advocates in Fiji have made a commitment to change themselves and their perception of women and honour their roles in society.
This was the outcome of a one-day Fiji Women's Crisis Centre (FWCC) dialogue with male advocates from the Western Division in Lautoka on Monday.
The advocates who were part of a dialogue on engaging men to end violence against women and girls have committed themselves to be agents of change in their communities.
At the conclusion of the dialogue, the advocates made commitments to be agents of change and work towards ending violence against women and girls in their respective communities.
"When we leave this room and return to our communities, we will ensure that we get our house in order first before calling for change in the communities," the male advocates declared.
"In our own homes, we need to bring up our boys in a manner that they learn to respect their own sisters, mothers, and other women in the community.
"We should teach our sons to respect women and girls and live with high moral standards."
Rohit Deo is a Fiji Times reporter. Republished with permission.