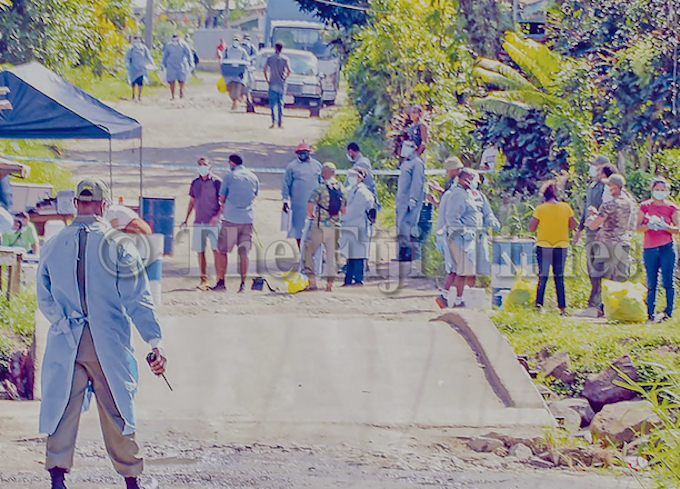 By Rohit Deo in Suva
Fiji health authorities report that there are currently 204 covid-19 patients admitted at the country's hospitals.
According to the Ministry of Health and Medical Services, 84 patients have been admitted at the Lautoka Hospital, 17 patients at the FEMAT field hospital, and 103 at CWM hospital, St Giles, and Makoi.
Twenty patients are considered to be in a severe condition, and nine are critical.
Health Secretary Dr James Fong has announced 156 new cases of covid-19 for the 24 hour period ending at 8am today.
He said there were 79 cases in the Western Division, 73 cases in the Central Division and 4 cases in the Eastern Division.
As at September 3, 566,210 adults in Fiji have received their first dose of the vaccine and 299,943 have received their second doses.
According to the ministry, this means that 96.5 percent of the target population have received at least one dose and 51.1 percent are now fully vaccinated nationwide.
Fijians can check the Ministry's vaccine dashboard to find real-time data on first-dose and second-dose numbers at the national, divisional and sub-divisional levels.
Rohit Deo is a Fiji Times reporter. Republished with permission.