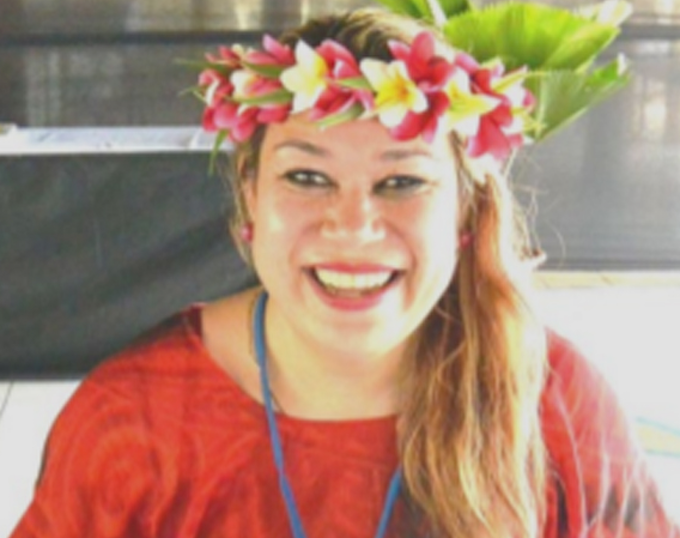 By Philip Cass of Kaniva News
Recognised seasonal employee workers in New Zealand rarely have a voice in the New Zealand media, new research at Massey University has found.
Researcher Dr Angelynne Enoka said coverage of the RSE scheme by regional media tended to focus on official sources and employers' views and almost never quoted workers.
Dr Enoka said she was inspired to research media coverage of the RSE scheme when, in her former role as a communication officer for the scheme, she noticed a disparity between what workers were telling her, from one Samoan to another, and what the media were publishing.
READ MORE: Under the gaze: A study of the portrayal of the NZ print media of Pacific Island workers in the RSE scheme
She examined 115 media articles from 2007 to 2012, in key regional newspapers in New Zealand's busiest horticulture regions: Hawkes Bay, Marlborough, Nelson, Bay of Plenty and Southland.
Her research looked at coverage of the RSE in its first five years by regional media.
Dr Enoka said that even when workers were heard there appeared to be little understanding of the Pacific cultural values that would make it difficult for them to voice complaint or criticism.
Most articles quoted representatives of the horticulture and viticulture industries, who were predominantly European, she said.
Industry sources most frequent
Industry-affiliated individuals were the most frequent sources in articles, followed by government officials.
She said the two most common themes found in regional media centred on the idea that there was a labour shortage which represented employers' views that a shortage of labour was the key reason for needing the scheme and reports on government policy.
Dr Enoka said the media could have asked whether increased pay and better conditions could make the jobs more attractive to local workers. None of the articles she had seen quoted unemployed locals for other views on work and conditions.
Instead, regional media had "parroted the employer view that cheap imported labour was the only solution," she said.
"With the closing of borders here and in the Pacific, we have an opportunity to hear all the relevant parties' voices and ask the hard questions about whether it is fair to Pacific workers to expect them to come and work in New Zealand at pay rates and conditions that New Zealanders won't accept."
"It is an opportunity to speak to Pacific countries and Pacific workers, not just to employer and government officials in New Zealand.
"It is an opportunity to query what long-term benefits really go back to the Pacific, and whether there is any room to move in profit margins for horticulture and viticulture in order to make the work attractive to resident communities, including regional Māori and Pacific communities."
Questions need asking
Dr Enoka said questions needed to be asked about what skills RSE workers were able to develop that could help them when they returned home.
She also said consideration needed to be given to whether RSE work could lead opportunities for citizenship in New Zealand.
"Now that we have hit 'pause' on the flow of temporary workers over our borders, we have the opportunity to diversify the media coverage and encourage investigative journalism," Dr Enoka said.
"This should open up a wider public debate that can help us evaluate who really benefits and how much, from temporary migrant worker schemes."
The RSE scheme began in 2007 with a cap of 5000 workers from five eligible Pacific nations. It now has a cap of 14,400 workers from nine Pacific nations.
She said her research showed that important questions were not being asked about the scheme's ethos.
"When the media don't ask key questions, those questions typically don't make it into public debate, either, so community understanding of an issue is limited."
"These are the kinds of questions the media should have been asking all along, but with limited resources and limited diversity in print newsrooms, particularly regional newsrooms, this certainly wasn't the case in the media coverage I sampled," she said.
Media educator Dr Philip Cass is an adviser for Kaniva News.