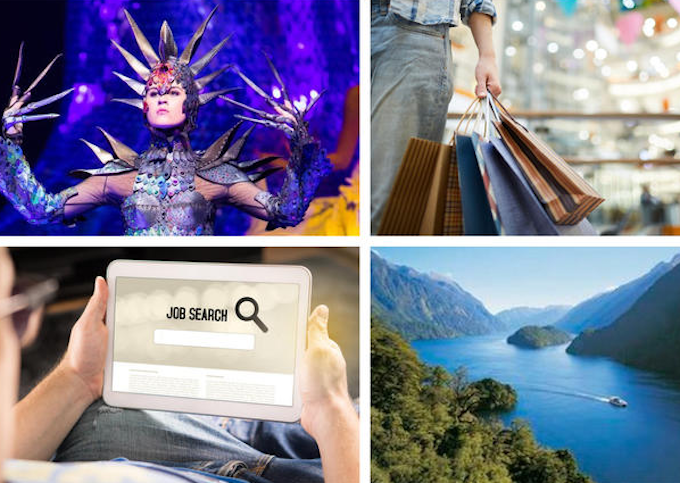 By RNZ News
New Zealand's opposition National Party leader Simon Bridges was today dumped by a relative unknown, agriculture and biosecurity spokesperson Todd Muller.
Commentators believe he has been a victim of the covid-19 coronavirus pandemic, as he often adopted a negative tone that caused a backlash among voters.
He was also overshadowed by the blanket media coverage given to Prime Minister Jacinda Ardern as she deftly handled the pandemic crisis.
READ MORE: Al Jazeera live updates – India reports biggest rise in coronavirus cases
Bridges went into the emergency caucus meeting at midday saying he was confident of retaining his job. However, two abysmal polls this week appeared to have sealed his fate.
They showed that not only did voters overwhelmingly favour Ardern as prime minister, but support for National had also dipped to as low as 29 percent – its worst showing in 17 years.
New leader Todd Muller, meanwhile, is relatively unknown outside the regions and will need to act fast with the election just four months away.
"We should all be proud of what we have achieved together. Covid-19 has hurt us," he said at his first media briefing as party leader.
"My absolute focus as the National Party leader will be New Zealand's economic recovery."
First new covid-19 case in five days
One new confirmed case of Covid-19 was announced after four days with none.
The case is linked to the St Margaret's cluster in Auckland and is a household contact of an earlier case.
Today's case means the country's total number of confirmed cases of Covid-19 is 1154. The combined total of confirmed and probable cases is 1504.
Meanwhile, the NZ Covid Tracer app has recorded 293,000 registrations.
43,000 more people on Jobseeker benefit
There are now 43,000 more people on the Jobseeker Support benefit, since 20 March, Finance Minister Grant Robertson said while providing an economic update.
More than 1600 were granted the Jobseeker Support benefit last week.
And $10.9 billion has been paid out so far from the government's wage subsidy scheme for businesses.
In other developments, the company behind the World of Wearable Arts has laid off two-thirds of its staff, the retail chain Smiths City has been placed into receivership to allow a quick sale to a private investment company Polar Capital, and one of the country's biggest tourism companies – Wayfare – has begun consulting its staff about proposed changes across its businesses, including Real Journeys, Go Orange and the International Antarctic Centre.
International media have taken note of a suggestion by Prime Minister Jacinda Ardern that four-day work weeks are one possible option workplaces could consider as part of economic recovery.
Ardern made the remarks in Rotorua earlier this week, as a way to encourage more domestic tourism.
This article is republished by the Pacific Media Centre under a partnership agreement with RNZ.
If you have symptoms of the coronavirus, call the NZ Covid-19 Healthline on 0800 358 5453 (+64 9 358 5453 for international SIMs) or call your GP – don't show up at a medical centre.