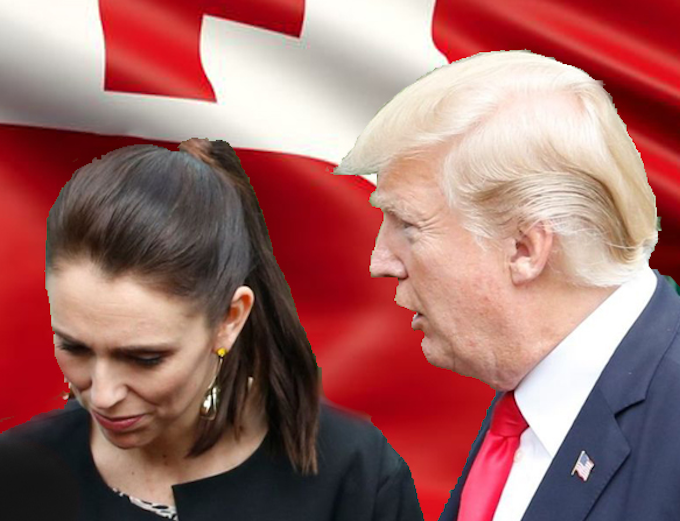 EDITORIAL: By Kaniva News staff
Last month's announcement by Minister for Pacific Peoples 'Aupito William Sio that overstayers qualify for health care during the covid-19 coronavirus pandemic is welcome.
While Kaniva News does not condone remaining illegally in New Zealand, we know that overstayers' families and children are particularly vulnerable in the current crisis.
Many have lost their jobs because of the lockdown and information on government websites indicates they have no automatic right to financial help.
READ MORE: Al Jazeera coronavirus live updates – WHO says coronavirus 'natural in origin'
We believe that overstayers should be offered a blanket amnesty covering the period of the covid-19 pandemic to allow them to access the full range of services.
As Kaniva News reported, for many Tongan overstayers, the cultural practice of fe'inasi'aki, where families and relatives share whatever they have when things are hard, is their only hope.
Unfortunately, this can mean that families who may already be facing financial difficulties are expected to make unrealistic sacrifices.
It can also mean that families are crowded together in inadequate housing, where it is easier for the virus to spread.
Early response
The government responded early to help visa holders whose permits were about to expire.
Holders of a work, student, visitor, limited or interim visa with an expiry date of April 2–July 9 who were in New Zealand on April 2 have had their visas automatically extended to September 25.
But for overstayers, there has been no such generosity.
As Kaniva News reported, right now there is currently no amnesty for the overstayers.
In 2018, it was estimated there were about 10,000 overstayers in New Zealand, many of whom are Tongans.
A full scale amnesty can be complicated.
During the large scale amnesty in 2000 about 7000 overstayers, including 3500 Tongans and Samoans and a similar number from other countries were eligible to apply for permanent residence.
Work permit option
"Overstayers who had been living in New Zealand for five years or more, had New Zealand-born children and were married or in a de facto relationship of at least two years to a New Zealand citizen or resident were able to apply for a two-year work permit as a prerequisite for permanent residence.
In the current crisis such a complicated process would be inappropriate.
Once the pandemic has abated and international travel is possible again, the government could set criteria for an amnesty and provide proper legal pathways for overstayers to remain in New Zealand or be sent home.
For now, what is needed is a blanket amnesty that allows overstayers to augment the medical care Minister Sio has announced and seek additional help with financial support and accommodation.
Kaniva News published this editorial originally on 13 April 2020. The Pacific Media Centre republishes Kaniva News articles under partnership.