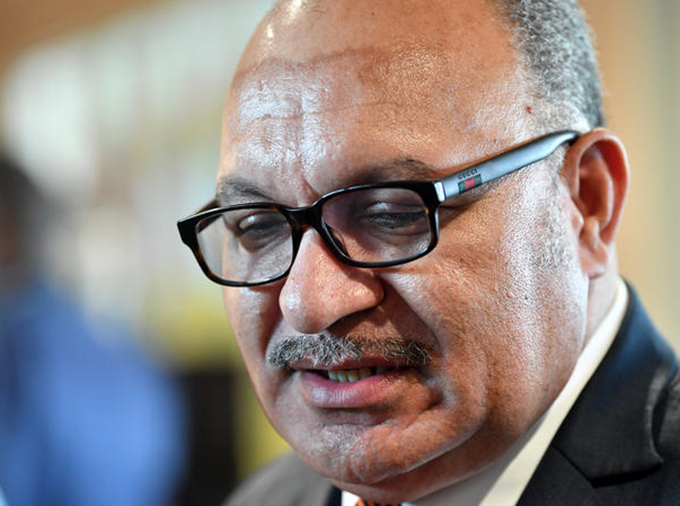 Pacific Media Centre Newsdesk
Papua New Guinea police have issued a warrant for the arrest of former Prime Minister Peter O'Neill.
According to EMTV News, the Waigana district court issued the warrant which was based on evidence previously compiled by police investigators.
Acting Police Commissioner David Manning said he could not reveal the details of the charges but said the warrant was issued last Friday.
READ MORE: Phil Fitzpatrick: PNG's Kramer 'crucial' law and order change maker
"Investigations into this particular case involving the former Prime Minister have been ongoing and the weight of the evidence that came to light before the police detectives necessitated an application to be made to the courts for a warrant of arrest.
"We have made it very clear when we came into office that we will look into all outstanding criminal cases of national significance including police shootings as well as high level corruption cases," Manning said.
Police located O'Neill at the crown hotel in Port Moresby but he has so far refused to cooperate.
According to RNZ Pacific, O'Neill has responded in a statement that he was not informed or presented with a warrant from any member of the police force.
"If this was a serious matter, not a political power play, a formal process would be in place that would have seen legal representation made to my office," O'Neill said.
He said the corruption claims were "false and fabricated in a clumsy way by the Police Minister (Bryan Kramer) and relate to renovations to the Yangaum Health Centre in Madang".
O'Neill said he would be available at any time to hear the complaint, "but I warn any member of the RPNGC who might be part of the Police Minister's political unit, to think carefully and respect and honour the oath you swore to our Nation".
Commissioner David Manning has appealed to O'Neill to cooperate and "avail himself to investigators."