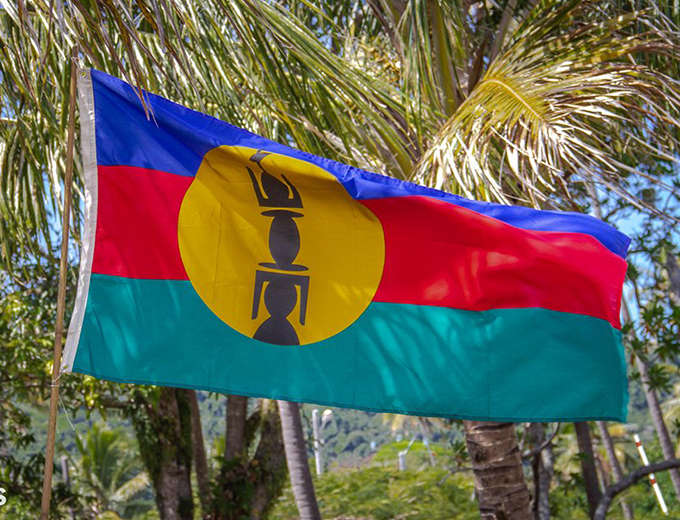 Pacific Media Watch Newsdesk
The New Caledonian-based Kanak and Socialist National Liberation Front or FLNKS has condemned the ongoing human rights violations in West Papua and has called for the Papuan right to self-determination to be recognised.
In a press release the pro-independence group consisting of mostly indigenous Kanaks said that the recent attacks on protestors and the mass mobilisation of Indonesian troops in Papua had prompted it to "call on all parties to work for lasting solution".
"The FLNKS recalls and supports the constructive dialogue effort with Indonesia initiated by the Pacific Islands Forum – of which New Caledonia is a full member – and calls on the Indonesian Government to work closely with the UN Human Rights Commission to finalise the Commission's visit to West Papua," the press release said.
READ MORE: Papuan students under siege seek self-determination
"Furthermore, the FLNKS renews its unwavering support for our brothers in West Papua and calls on its militants and supporters to remain vigilant in the face of any move to discredit the West Papua liberation movement."
It called on supporters to denounce any efforts to intimidate solidarity movements for West Papua.
Part of the Melanesian Spearhead Group, FLNKS is familiar with the independence struggle, having fought a long, and at times violent campaign for Kanak self-determination from France.
The group was formed from a congress of various political parties and unions in 1984, the same year as the Hienghène massacre where 10 unarmed Kanaks were killed by a group of white and mixed-race settlers, or Caldoches.
A few years later, 19 Kanaks were slaughtered on Ouvéa Island after an offensive by the French military to free captured gendarme hostages.
Then in 1989, the then leader of FLNKS Jean-Marie Tjibaou, and his deputy Yeiwene Yeiwene were assassinated not long after negotiating the Matignon Accord.
The right to Kanak self-determination has been acknowledged by the French government and was entertained through an independence referendum last year, which resulted in an anti-independence vote.
Two more independence referendums will be held in the next three years in accordance with the Noumea Accord.