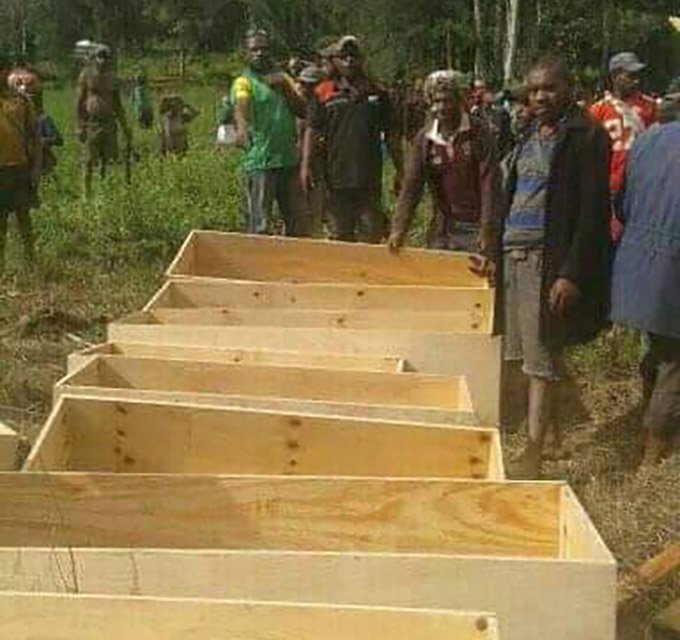 Pacific Media Centre Newsdesk
The bodies of the Karida village massacre victims in Papua New Guinea's Hela province have been buried as fearful villagers in the district have fled to safety, reports NBC News.
The victims in the Tari Pori district were buried late yesterday afternoon in the presence of Hela Provincial Administrator William Bando, the provincial police commander, police and defence force personnel.
Karida Community leader Jimmy Hox told NBC News reporter Lyanne Togiba the situation was still tense and everyone in Karida 1 and 2 villages had fled, fearing the return of the attackers.
Hox is now calling for police and defence force officers to restore peace and normalcy in the area.
He said they were living in fear, with villages deserted in the area where the murders happened.
Hox said the people also needed food and water as they hid out in the bush and mountains in fear of their lives.
NBC News did not confirm the number of deaths. Other media have reported between 22 and 24 being killed in the massacre.