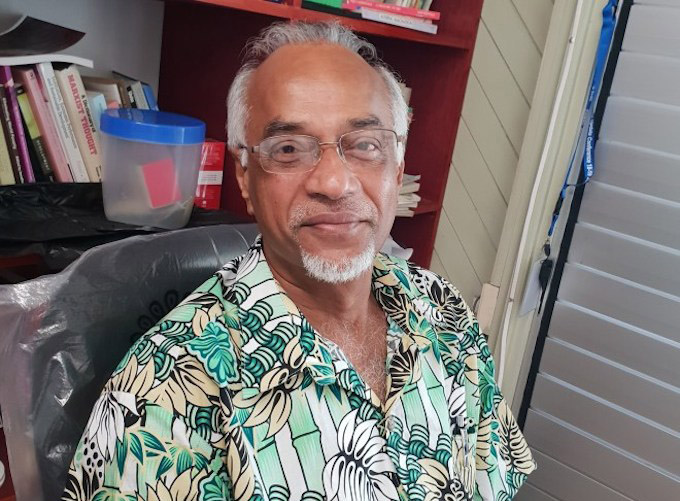 By RNZ Pacific
Staff and students at the University of the South Pacific are demanding greater transparency from the university's administration.
They gathered yesterday to discuss the leak of documents alleging mismanagement at the university, raising questions about staff appointments and the deferment of payments.
The allegations are being investigated by Fiji anti-corruption authorities.
READ MORE: USP rocked by appointments, contract 'abuse' allegations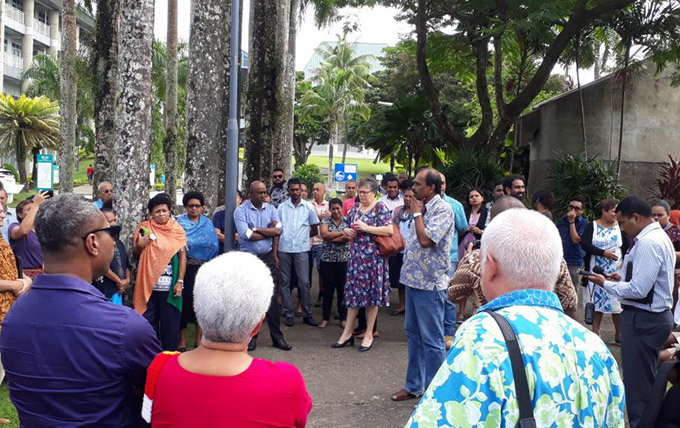 Earlier this week, the chair of the university's council said he would be calling for a probe into how the documents were leaked.
But a senior academic, Professor Vijay Naidu, said this was the wrong focus.
"The staff who gathered actually find that unacceptable and they're interpreting the leak as whistleblowing," he said.
"What they say is that the emphasis should be on investigating these charges rather than who leaked the document."
Heartened by vice-chancellor
However, staff are heartened by how the university's new vice-chancellor, Professor Pal Ahluwalia, has been investigating the allegations, Professor Naidu said.
The chair of the University Council, Winston Thompson, said in a statement earlier this week he would be requesting a probe into how the "unsubstantiated allegations" were leaked before anyone had a chance to refute them.
He condemning the publication of the allegations against many individuals, including himself.
The allegations revealed by Islands Business magazine concern at least 11 staff who it was alleged were questionably appointed by the former vice-chancellor, Professor Rajesh Chandra, against official advice.
Wansolwara reported that USP staff have called for an independent inquiry into the allegations.
"The concerns from staff and students stemmed from alleged policy breaches of past financial decisions, such as speedy recruitment, appointments, promotions and questionable allowances for extra responsibility as well as breaches of the staff review procedures," Wansolwara reported.
"The allegations are contained in a leaked confidential 11-page document drafted by …   Professor Pal Ahluwalia and directed to the USP Council's executive committee in March this year.
"The lunch-time talanoa session on good governance, organised by the Association of The University of the South Pacific Staff (AUSPS) and USP Staff Union voiced strong support for Professor Ahluwalia."
This article is published under the Pacific Media Centre's content partnership with Radio New Zealand.
Islands Business editor Samisoni Pareti discusses the allegations with RNZ Dateline Pacific.