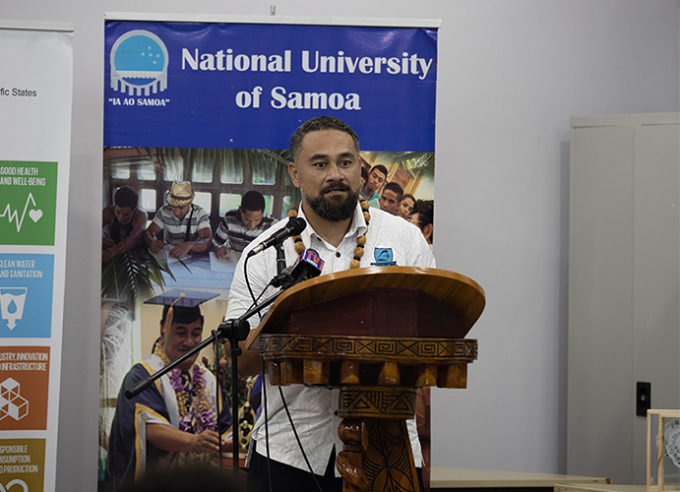 Pacific Media Watch Newsdesk
The role of the media in elections and democracy was a celebrated theme on World Press Freedom Day on Friday with multiple events and talks held throughout the Pacific.
In a statement on the day, Pacific Islands News Association (PINA) president Kora Nou said that a free media was the "backbone of democracy".
"Here in the Pacific, national media organisations are organising activities to celebrate the day and be reminded of the important role the media plays in promoting democracy and rule of law," reports the Vanuatu Daily Post.
READ MORE: Pacific Media Centre and Pacific Media Watch coverage of World Press Freedom Day issues

"The media can only play this role well if it is guaranteed freedom of expression to deliver messages to the people without being oppressed or intimidated by authorities or any entities that have authority to prevent information from the people."
The sentiments in Samoa were similar with a celebration organised by the Journalists Association of Samoa (JAWS) and held at the Niule'a building at the National University of Samoa.
Keynote speaker Electoral Commissioner Faimalomatumua Mathew Lemisio said the evening was about celebrating the importance of journalists' work, reports the Samoa Observer.
A former journalist, Faimalomatumua implored young reporters to become more involved in the electoral process and cover it in more depth.
"This is the process that elects our leaders. If the process is corrupt, that means the leaders we elect are corrupt."
Countering fake news
At the Suva-based regional University of the South Pacific, journalism students discussed and debated ways journalists could counter "fake news" and the leaders who viewed "media as an adversary".
Meanwhile, celebrations were marred by grim reports about the state of journalism in the Phillippines and Indonesia.
A report in the Philippines published by the Philippine Center for Investigative Journalism found that threats, harassment and attacks against journalists had significantly increased in the past six months.
"The number of cases of threats or harassment against online news agencies also increased from 30-50."
Indonesia's President Joko "Jokowi" Widodo has been criticised for breaking his promise to allow more media freedom and access to West Papua.
"It is still difficult for foreign journalists to gain access to Papua and this is evidence that the president has yet to fulfil his verbal pledge," Alliance of Independent Journalists chairperson Abdul Manan told VOA–Indonesia.
"For RSF (Reporters Without Borders) and the international community, the issue of foreign journalists' access to Papua is a pledge that will continue to be sought. Jokowi made this pledge openly in 2015″.