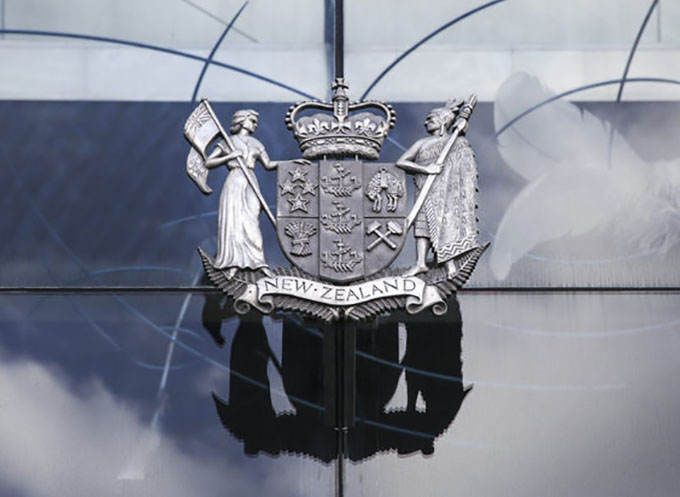 Pacific Media Watch Newsdesk
New Zealand's major media companies have agreed to follow a strict protocol when covering the trial of the Christchurch mosque accused terrorist.
The accused man, Brenton Harrison Tarrant, faces 50 counts of murder and 39 counts of attempted murder in relation to the attacks on two Christchurch mosques on March 15.
In a NZ Media Freedom Committee statement released today, the senior editors of TVNZ, Stuff, NZME, Mediaworks and RNZ said they were "aware that the accused may attempt to use the trial as a platform to amplify white supremacist and/or terrorist views ideology."
READ MORE: Online hate speech 'gives green light' to religion, race attacks 
"We are committed to ensuring the outlets we represent cover the upcoming trial comprehensively and responsibly," the statement read.
Victims of the terror attack included people from 12 countries.
The protocol consists of the following guidelines which will limit coverage and prevent the broadcast of any white supremacist ideology.
The protocol stated:
We shall, to the extent that is compatible with the principles of open justice, limit
any coverage of statements, that actively champion white supremacist or terrorist
ideology.
For the avoidance of doubt the commitment set out at (a) shall include the accused's
manifesto document "The Great Replacement".
We will not broadcast or report on any message, imagery, symbols or signals
(including hand signals) made by the accused or his associates promoting or
supporting white supremacist ideology.
Where the inclusion of such signals in any images is unavoidable, the relevant parts
of the image shall be pixelated.
To the greatest extent possible, the journalists that are selected by each of the
outlets to cover the trial will be experienced personnel.
These guidelines may be varied at any time, subject to a variation signed by all
parties.
This protocol shall continue in force indefinitely.
Editorial signatories to the protocol are Miriyana Alexander (NZME and chair of the Media Freedom Committee), John Gillespie (TVNZ), Shayne Currie (NZME), Mark Stevens (Stuff), Paul Thompson (RNZ), and Hal Crawford (Mediaworks).
The accused terrorist is due to appear in court on June 14.
This article is published under the Pacific Media Centre's content partnership with Radio New Zealand.