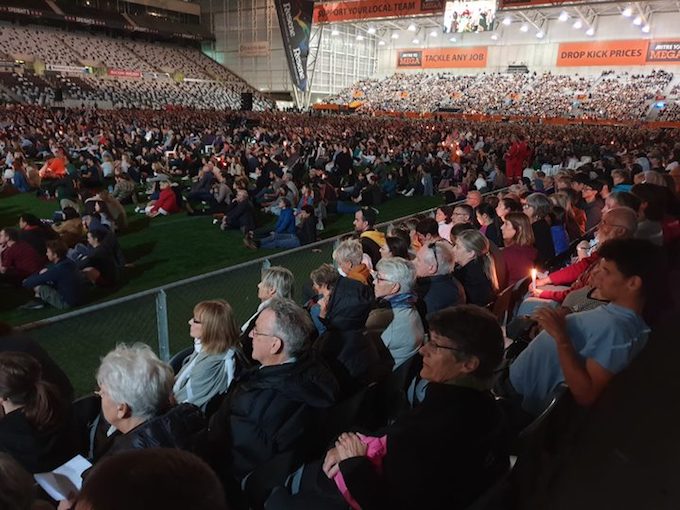 By RNZ News
A Muslim leader has told a crowd of 18,000 at a vigil in the South Island city of Dunedin this evening the Christchurch terror attacks were designed to divide New Zealand – but they had failed.
Mohammed Rizwan, chairman of the Otago Muslim Association, choked back tears at times as he addressed the crowd at Forsyth Barr Stadium in Dunedin.
Thousands gathered for the vigil for the victims of last Friday's terror attacks.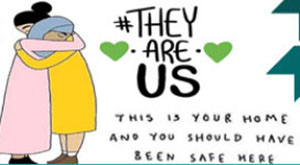 Rizwan said the attacks had drawn New Zealand together as demonstrated by the coming together of all faiths to pay their respects tonight.
The crowd broke into applause several times as Rizwan spoke.
He told the crowd his community was hurting, but they were not alone, as all New Zealand was sharing in their grief.
The crowd observed 10 minutes of silence as the Muslim community prayed in the open and 50 candles were lit, one for each of the victims of the attack.
The crowd was also addressed by Dunedin Mayor Dave Cull, who called on the community to ask hard questions of itself so the attacks were never repeated.
Cull said casual racism caused hate to spread and grow when it went unchallenged and the country can now be under no illusion as to how that ended.
He said all need to be examples to children as they were not born prejudiced, that is learned behaviour.
This article is republished under the Pacific Media Centre's content partnership with Radio New Zealand.