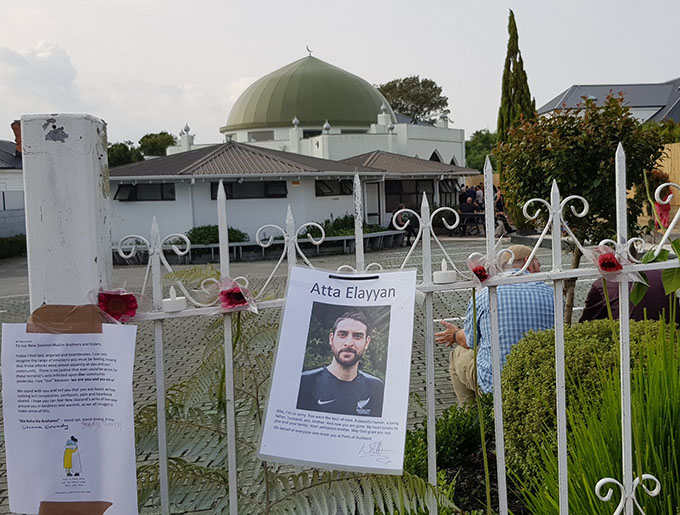 Pacific Media Centre Newsdesk

Thousands of New Zealanders have shared messages of hope and support for the Muslim whānau (community) in Christchurch and across the country in the six days since last Friday's massacre leaving 50 people dead at two mosques.
"On Friday, the nation and the world were coming to grips with what happened. What we're seeing now is a testament to the values we all hold dear – equality, kindness, unity and love," said Tony Blackett, executive director of Amnesty International New Zealand.
The day after the attack, the global human rights organisation began mobilising solidarity with a website action giving people a way to send their messages of hope. So far, nearly 8000 people have done so.
Amnesty International is now sharing messages from the public on billboards, websites and newspapers around the country.
This is being made possible due to a number of companies offering their services for free, including Colenso BBDO, Carat NZ, JCDecaux QMS, Lumo and NZME.
Over the coming week the public displays will show people of all ethnicities, religions and cultures – especially Muslim people – the outpouring of empathy and aroha.
At the same time, the campaign has also invited more people around the world to add their own messages at www.amnesty.org.nz.
'Unite in compassion'
"Standing together, we are strong. New Zealand needs us – the world needs us – to unite now in compassion and the unwavering commitment to build a future based on respect," said Blackett.
"A country that welcomes those who have fled persecution and conflict. A society that cherishes diversity."
This display of unity will be seen on billboards and newspapers in Christchurch, Dunedin, Auckland, Tauranga, Hamilton and Wellington, as well as online.
The messages come from New Zealand, Australia, South Africa, Jamaica, Cook Islands, Canada, France, the US, the UK and many more countries.
The solidarity messages will also be projected at Silo Park in Auckland on Friday night, with support from Auckland Council.
"This is a collective effort. Today we choose love over fear. Today we boldly stand with all those who have lost so much," said Blackett.