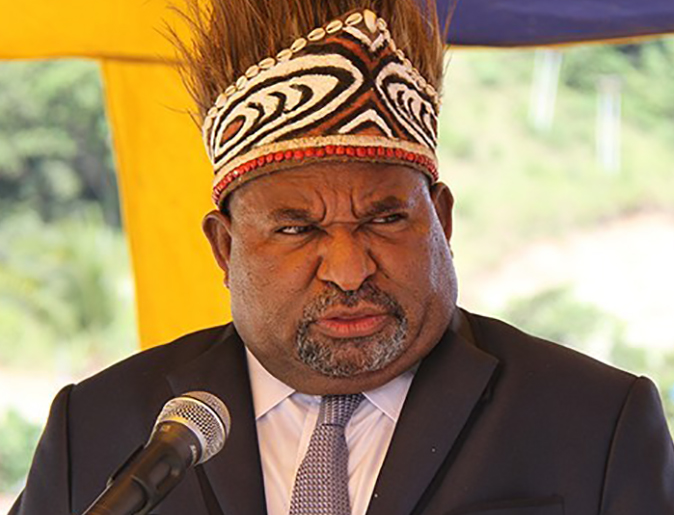 By Yamin Kogoya in Canberra
In the days leading up to Christmas, 16 Indonesian construction workers were killed in Nduga by the West Papuan National Liberation Army.
Lukas Enembe, Governor of Papua, declared through media: "I am asking President Jokowi to withdraw all the troops in Nduga."
In response, Colonel Muhammad Aidi, the military spokesman in Papua, said: "If governor Lukas Enembe supports the Free Papua Movement struggle and rejects the national strategic programme policy, he has violated state law and should be prosecuted."
READ MORE: Papua governor was made a suspect
December is a sacred month for Papuans. The first day of the month is when Papuans throughout Indonesia commemorate their national day – the day when the banned independence flag was freely flown alongside the Dutch flag.
And on 25 December, the majority Christian Papuans celebrate the birth of Jesus.
Unfortunately, December is also full of tragedy.
During this month many Papuans in the Indonesian archipelago face brutality, arrest and imprisonment by Indonesian security forces. And on 1 December 2018, more than 300 Papuan students and Indonesian sympathisers were arrested.
Workers killed
A few days later, WPNLA militants killed the Indonesian construction workers in Nduga.
Predictably, this led to further hatred, racism and demonisation of Papuans by Indonesia's military, police and media. Indonesian media outlet DetikNews reported: "Chase the criminal group in Papua and catch them dead or alive.".
It was a comment designed to break the spirit of the Papuan people, who are rightly terrified of the Indonesian military, police and their bullets.
But they are just as terrified of the dehumanising views and beliefs held by Indonesia's ruling elite, whose hatred towards Papuans has blinded them to the fact that these people are citizens.
The Indonesian security forces have accused Governor Lukas Enembe of corruption and of being a pro-independence Papuan sympathiser.
Why a "separatist sympathiser"? Because following the December crisis, the governor asked that the people of Nduga be allowed to celebrate a peaceful Christmas without a heavy military presence in their villages.
As a tribal chief from the Papuan highlands, Lukas Enembe, knows that Christmas is an important day for Papuans. However, the military saw his response as protecting those responsible for shooting the 16 construction workers.
Thus he was accused of violating state law and there were demands for his "execution".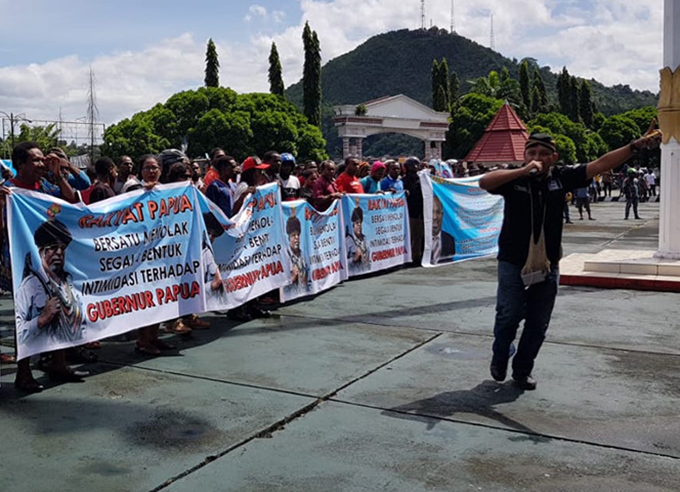 Ignorance revealed
The allegations showed Indonesia's ignorance of the significant role that Papuan tribal leaders (chiefs) play in their communities. It's also important to note that these accusations were unfounded.
Meanwhile, the governor continues to face threats from Indonesian security forces even as he, along with other Papuan leaders, continue to ask President Joko Widodo i to withdraw the military presence from Nduga.
Governor Enembe says that the Nduga communities have been traumatised by decades of indiscriminate military operations. The villages have been bombed, people have been killed, many have fled, others are missing and the terror continues.
As the tribal chief and governor, Lukas Enembe has every right to express his opinion on the welfare of Indonesian citizens under his care.
But, ignoring his request for withdrawal, the military and police continue to threaten and intimidate him and their own Papuan people.
So why is Governor Enembe seen as a threat to Indonesia's elite?
As the saying goes, "a Papuan hero loved by Papuans is more dangerous than a Papuan hero loved by Indonesia."
Honest, humble
Enembe is dangerous to Indonesia because he is consistent, honest, humble – and he is loved by Papuans.
When he was elected governor in 2013, he gained the trust of his indigenous Papuan people. To demonstrate this further, Papuans re-elected him for a second term in 2018.
He tells the truth of the real hardships faced by Papuans under the yoke of Indonesian military rule.
Telling the truth in West Papua, or anywhere in Indonesia, is increasingly becoming an act of treason. This governor has fallen victim to this reasoning and this is what makes the authorities consider him to be a dangerous person in Indonesia.
Even after 60 years, Indonesian security forces do not understand Papuan customs and cultural values.
In Enembe's first term in office, his achievements were many and he emerged as a generous leader who was able to touch ordinary lives and bring everything into public view.
He is a typical Melanesian "big man", whose job is to look after his people, feed them, guide them and lead them.
Education, empowerment
It must be said that Lukas Enembe has done nothing against the Indonesian government. To the contrary, he takes care of the Indonesian citizens in Papua and wants them to be educated, empowered, hardworking, and self-reliant.
It is such attributes that make him dangerous to the Indonesian military, police and nationalist groups. Indonesian leaders are typically paranoid and hostile towards brave and smart Papuan leaders, who are immediately seen as a threat.
Clever leaders are a nightmare for the Indonesian military regime. It is a paranoid outlook that needs to change.
Indonesia must understand that the world is changing rapidly and, if it is to compete in the global markets, technology and science, it needs clever and truthful leaders. Enembe will not be intimidated by threats and bullets and these things will not create a great Indonesia.
In fact, Governor Lukas Enembe is the embodiment of Indonesian state values. But if Indonesian security forces continue to see him as a threat, the direction of this great nation will be lost.
It is this truth that makes Enembe the most misunderstood and dangerous governor in Indonesia.
Yamin Kogoya is a West Papuan academic who has a Masters of Applied Anthropology and Participatory Development from the Australian National University. From the Lani tribe in the Papuan Highlands, he is currently living in the Gold Coast, Queensland, Australia.