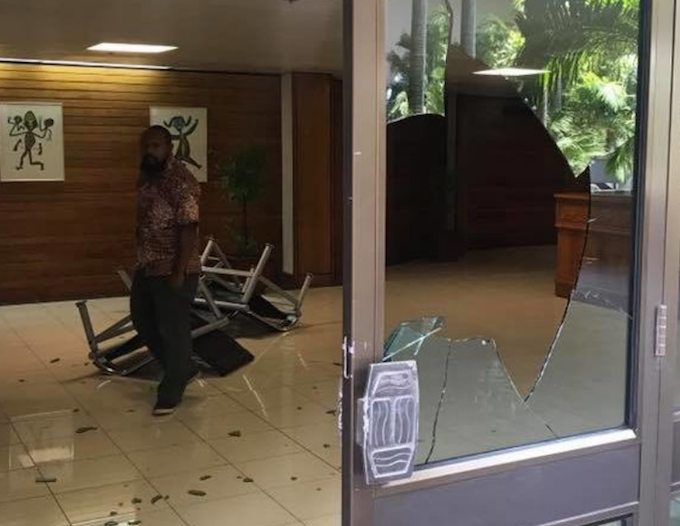 By RNZ Pacific
Papua New Guinea's Police Commissioner says investigations are ongoing into officers who took part in a rampage through Parliament last year.
Last November, dozens of police and corrections officers went on the rampage over their frustrations about unpaid security work at the Asia Pacific Economic Cooperation (APEC)  summit.
The Speaker of Parliament, Job Pomat, who subsequently offered officers bonuses for their work, has called for the investigation to be dropped in the spirit of forgiveness.
READ MORE: The Kramer Report allegations
But commissioner Gary Baki said the probe would continue and those responsible would be held to account.
"Why it's taking a little bit too long, because most of the people that are involved are those that came from outer provinces," he said.
Investigating team
"So our investigating team will have to get together and ensure that those that came in from outer provinces are clearly identified, so that their provincial police commanders in those regions can be informed accordingly that these are the people that will be required to be investigated by the investigating team.
"It's not only in NCD (National Capital District)."
Meanwhile, the PNG opposition has questioned the integrity of the purported bill for the damage to parliament, which has been quoted at more than 8 million kina
Pacific Media Watch reports that Opposition member for Madang Bryan Kramer, who publishes the investigative Kramer Report, has made a series of allegations challenging the credibility of the damages claim and questioning whether Parliament has become a "Haus of corruption".
This article is republished under the Pacific Media Centre's content partnership with Radio New Zealand.