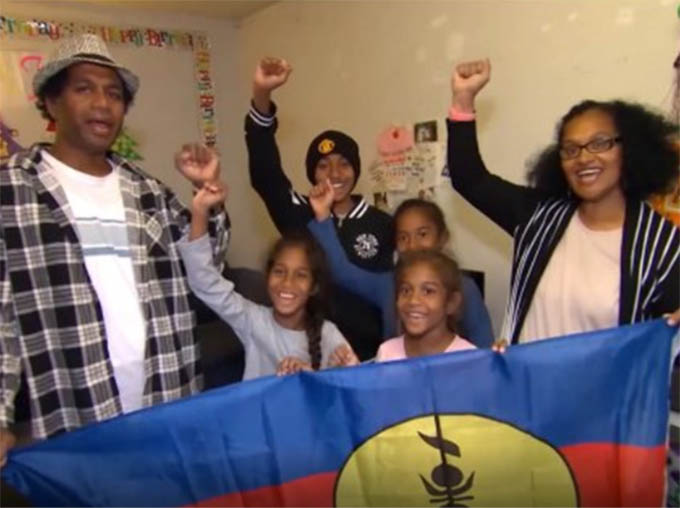 By Stefan Armbruster in Noumea
New Caledonia, a group of picturesque islands in Melanesia that are the closest neighbour to Australia and New Zealand, have been French-owned since 1853. But this may change at the weekend.
On Sunday, November 4, those eligible among its 270,000 residents will go to the polls to answer "yes" or "no" to one question: "Do you want New Caledonia to accede to full sovereignty and become independent?"
Settlers first arrived in New Caledonia about 3000 years ago, but it was given its current name by Captain James Cook on a brief visit in 1774. He said it reminded him of Scotland.
SBS VIDEO: A new Pacific neighbour – view on Facebook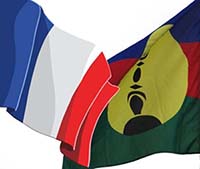 The remainder are a mix of French, Polynesians, and people from other former French colonies, including descendants of Algerians sent to the penal colony in the late 1800s after an uprising.
READ MORE: Flashback to the 1980s – 'Blood on their banner'
New Caledonia's economy relies heavily on subsidies from France, has about a quarter of the world's nickel resources and a thriving tourism industry based on the country's rich Kanak culture and many natural wonders, including the second largest barrier reef in the world.
Why a referendum?
Relations between Kanaks and non-indigenous people have been defined by uprisings in 1878 and 1917 during which hundreds were killed, creating lasting distrust between the traditional landowners and the colonists.
Ethnic tensions erupted into violence again in the 1980s and a hostage-taking crisis in 1988 ended in bloodshed, leaving 19 Kanaks and six French security personnel dead.
The French government and New Caledonian representatives signed the Noumea Accord in 1998 that established a framework for the transfer of more autonomy to the territory and allow up to three referendums on independence, of which this is the first.
Charles Wea, the Kanak and Socialist National Liberation Front (FLNKS) spokesman in Australia, told SBS News: "We want to build a new society and new country and set up effectively a new relationship with France because we can no longer accept French colonialism in New Caledonia."
But many New Caledonians fear what will happen if there is a yes vote.
Among them is Louise Vignols, who is studying in Sydney. She said: "France support us a lot with everything and if they're not here anymore then we are just going to drop, it would be like Vanuatu, and we would be poor."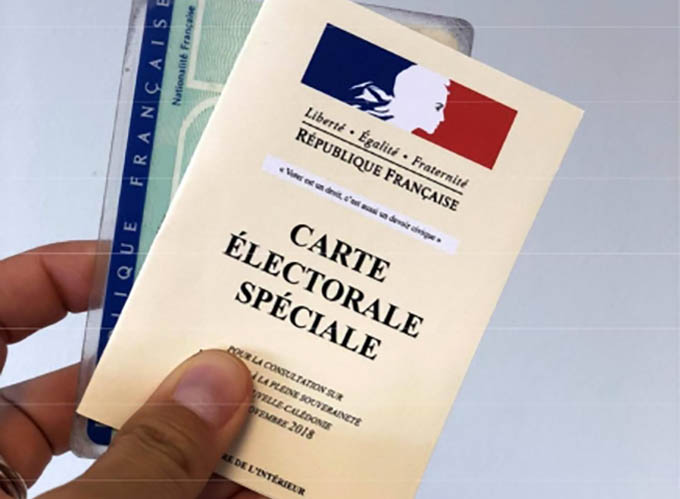 How will it affect Australia and New Zealand?
New Caledonia holds a strategic position as a French territory with military headquarters in the Pacific, meaning Australia currently shares a maritime boundary with a nuclear-armed, permanent member of the UN Security Council.
In May, French President Emmanuel Macron visited Australia before heading to New Caledonia as part of the referendum preparations. He proposed an axis between France, India and Australia in the Indo-Pacific in which New Caledonia would play a key role.
Denise Fisher, a visiting fellow at the Australian National University (ANU) and former consul-general to New Caledonia, said: "Any Australian strategic analyst would see the benefit of having a Western ally, a global leader, in the South Pacific to share the strategic burden, especially as we face geo-strategic change with China coming into the region."
What is the expected outcome?
A special and controversial electoral roll has been created on which all Kanaks and only long-term New Caledonian residents can register. It is separate from registers for French and local government elections.
If there is a yes result, New Caledonia will enter a phase of transition to an independent sovereign nation.
If it is "no", under the agreements signed by the French government 30 years ago, there can be another referendum in 2020, which if negative again can be followed by a third in 2023.
"There have been a number of polls. Indications would suggest, for this first vote at least, the answer is likely to be a 'no' to independence," Fisher said.
French Prime Minister Édouard Philippe recently announced a surprise visit to New Caledonia. He is due to arrive in the capital Noumea the day after the referendum for talks with all parties.
FLNKS spokesman Wea said: "We took almost 30 years to prepare. Kanak people, we are ready to get independence in terms of economic, in terms of social, in terms of cultural."
This SBS News report by Stefan Armbruster is republished with permission.