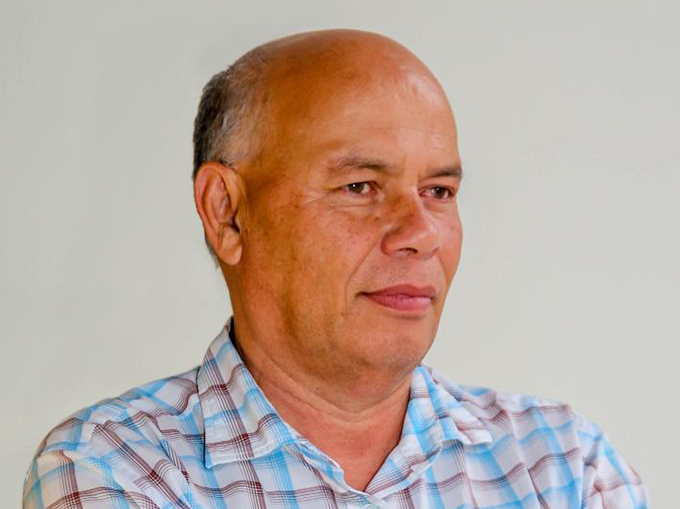 The Western Pacific post for the World Health Organisation is a vitally important role for the region. However, reports Sri Krishnamurthi for Asia Pacific Journalism, the earlier unity over a strong Pacific candidate has slipped.
All the headlines at the recent Pacific Islands Forum in Nauru were political so the upcoming nomination for the election next month for the key role of World Health Organisation regional director for the Western Pacific went largely unnoticed.
The Pacific's endorsement of Colin Tukuitonga, a New Zealander of Niuean descent and proposed by New Zealand, was resounding and support for his nomination from all countries had seemed to be a fait accompli.
He along with three others – Dr Narimah Awin, proposed by Malaysia; Dr Takeshi Kasai, proposed by Japan; Dr Susan Mercado, proposed by the Philippines – were then in the running for the nomination which will take place during the 69th session of the Regional Committee for the Western Pacific in Manila, Philippines, on October 8-13.
READ MORE: Building healthy communities on the Pacific

"Yes, all health ministers agreed and endorsed me at the WHO Regional Committee Meeting held in Brisbane in October 2017.
"They agreed to have one candidate and five ministers approached me to stand," Tukuitonga told Asia-Pacific Report.
At the forum in Nauru he learned that the endorsement from the Pacific Island states was not as united as first thought.
"Since then, we are aware that Papua New Guinea and Solomon Islands have expressed public support for the Japanese candidate [Dr Kasai]," he says.
Most of Pacific supportive
"We understand that this is in exchange for Japan paying for developments in country. We also understand that Vanuatu has made the same decision."
"We understand that all other Pacific nations remain supportive, including New Zealand and Australia as well as other nations."
The Director-General of the Secretariat of the Pacific Community says it is a positive for the role being at the PIF, it provided an opportunity to network with the leaders.
"All regional agencies – the council for regional organisations in the Pacific (CROP) decisions and priorities are influenced by forum leaders decisions. It is also a good opportunity to meet Pacific leaders and others.
"PIF presents a lot of opportunities to meet bilaterally with donors and those that are present. It also a critical forum".
He does have a view on the 120 children in the detention camps on Nauru and their mental state but does not want to air it publicly.
But he is happy to voice his concerns about the health of Pacific people.
Diabetes, heart disease major problem
"Non-communicable diseases (NCD) such as diabetes and heart disease are the major cause of death and disease," says the former chief executive of NZ's Ministry for Pacific Island Affairs.
"NCDs are fuelled by poor diets, low levels of physical activity, high rates of smoking and high prevalence of obesity.
"In some Pacific nations, child health diseases remain high due to lack of clean water and sanitation. All Pacific health systems are fragile and underfunded leading to high preventable deaths and disabilities.
"Continuing high fertility rates putting pressure on government services in all Pacific countries. PNG also has high rates of HIV/AIDS, TB and malaria," says Dr Tukuitonga.
Making matters worse for the people of the Pacific is the very realistic issue of climate change.
"A clear and present danger for all Island nations, threatening lives and livelihoods, we have five of the 15 countries most vulnerable to disasters are in Pacific,'' he says.
"Climate change causes less dramatic impacts such as ocean acidification, causing coral bleaching and threatening the food chain and it provides 80 percent of the protein source for Pacific communities which come from fish and seafood.
Big deal
"Threats on food security is a big deal for the Pacific. Significant negative health impacts such as spread of mosquito-borne dengue fever and other diseases.
"Climate change aggravates existing problems, so preparedness is key for example, outbreaks post disaster is the result of existing organisms, not new organisms."
He has worked for WHO before and finds it "challenging" but not a mission impossible.
Sri Krishnamurthi is a journalist and Postgraduate Diploma in Communication Studies student at Auckland University of Technology. He is attached to the University of the South Pacific's Journalism Programme, filing for USP's Wansolwara News and the AUT Pacific Media Centre's Asia Pacific Report.