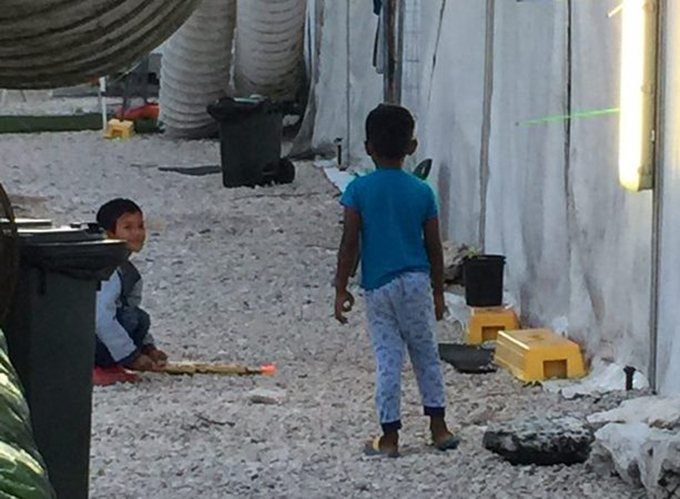 By Benjamin Robinson-Drawbridge of RNZ Pacific
The oldest refugee camp on Nauru is being demolished to hide abusive conditions from the Pacific Islands Forum, an advocate says.
Regional Processing Centre Three (RPC3) most recently housed about 130 people in mould-infested tents thought to have cause widespread respiratory and skin infections.
Refugee advocate Ian Rintoul said the camp contained families, including children and single women who had recently petitioned the Australia Border Force to move them to better accommodation.
LISTEN:  The full interview with Ian Rintoul on Dateline Pacific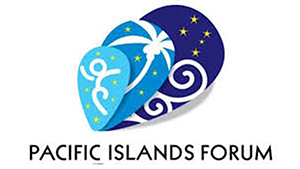 They were told earlier this month they would not be moved but were now being taken to vacant units and a new refugee area on the island, Rintoul said.
"They were the same tents that were put up in 2013," he said.
"They've held the most vulnerable people in the worst possible conditions in this camp for the past five years.
"To say it's riddled with mould is an understatement. The tents, because of the environment on Nauru, they're covered in mould and there's been substantial medical evidence that the mould may well be one of the things, along with the phosphate, that has caused respiratory problems and skin fungal infections which is an epidemic on Nauru."
Medical problems
In 2014, microbiologist Dr Cameron Jones was hired to analyse the mould which had reportedly caused medical problems for at least a dozen former staff.
Dr Jones said as well as the staff quarters, refugee tents were covered in mould along with something call black yeast.
"The black yeast infections are an emerging worldwide health threat," Dr Jones said.
Adult onset asthma and cognitive impairment were among conditions those exposed to the mould could develop, he said.
"Certainly inner ear infections, I noted multiple samples of inner ear drops in some of the asylum seeker tents.
"I would imagine that there are numerous health problems and I can only imagine this is why I was not allowed to talk to any members of the medical staff," Dr Jones said.
Deliberate attempt
The hasty decision to remove RPC3 was a deliberate attempt to hide the worst refugee facility from visiting dignitaries and journalists, Rintoul said.
"I think it's quite clear when you see the context of what's happening on Nauru, the Nauruan government and the Australian Border Force are desperate to try and present a better image of Nauru to the Pacific Islands Forum which starts on September 1," he said.
With a refugee service centre temporarily being moved away from where the forum was to be held, Rintoul said it seemed that rumoured "security zones" were being set up on the island.
"Whether that will prevent media or dignitaries leaving the security zone, we're not sure but it will certainly prevent refugees approaching those zones," he said.
Although the camp's removal was good news for refugee health, Rintoul agreed the timing of the demolition was cynical.
"It's clearly not a humanitarian gesture. They could have done this a long time ago. There is simply no doubt they are trying to dress Nauru up."
Benjamin Robinson-Drawbridge is a journalist with RNZ Pacific. This article is republished under the Pacific Media Centre's content partnership with Radio New Zealand.