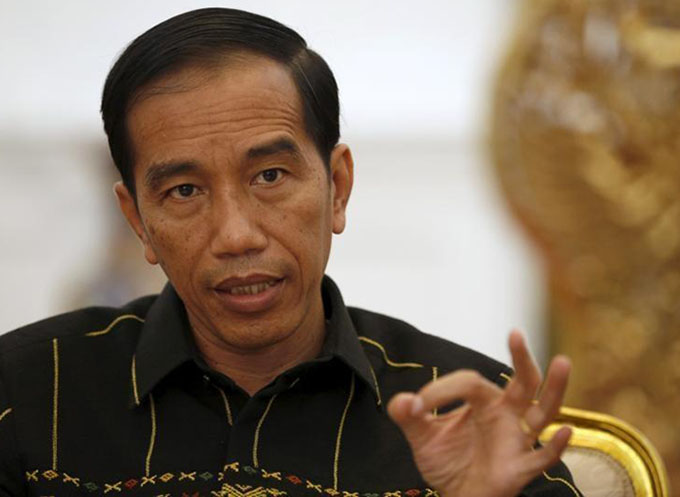 By Phelim Kine
Indonesian President Joko "Jokowi" Widodo did something extraordinary in his annual State of the Nation address this week – he issued a plea for tolerance.
"I am sure if the Indonesian people want to remain united, tolerant, and care for their fellow children of the nation, then Indonesia is no longer just a name or picture of a chain of islands on a world map, but rather a force respected by other nations in the world," Jokowi said.
That reference, in a speech otherwise dominated by upbeat references to infrastructure spending commitments and economic growth projections, suggests a rare, if ambiguous, public recognition by Jokowi of the worsening harassment and discrimination targeting the country's religious and sexual minorities.
Religious minorities are particularly vulnerable, because of the country's dangerously ambiguous blasphemy law.
The law's latest victim is a Buddhist woman facing a possible 18-month prison term for complaining about the loudspeaker volume of a neighborhood mosque.
The surge since 2016 of anti-LGBT rhetoric by government officials, as well as moves to criminalise same-sex relations are linked to a worsening of the country's HIV epidemic.
Jokowi's tolerance plea om Thursday is even more remarkable given that he has largely turned a blind eye to LGBT discrimination, and the role of government officials in fomenting it.
Longstanding commitment
Jokowi also used his speech to reiterate a longstanding commitment to "resolve cases of past rights abuses and to improve protection of human rights to prevent similar cases from taking place in the future".
However, he did not provide any details or timetable for their resolution.
Jokowi's first-time reference to tolerance in his annual national address might indicate some recognition that he has failed to translate his rhetorical support for human rights into meaningful policy initiatives.
He could also be responding to criticism from domestic human rights activists of his recent choice for his vice presidential running mate, Ma'ruf Amin, a conservative cleric who has played a major role in fueling discrimination against religious and gender minorities.
Jokowi's challenge now is to back his rhetoric of toleration with substantive policies that will protect vulnerable populations and bring rights abusers to justice.
Phelim Kine is deputy director, Asia Division, of Human Rights Watch.