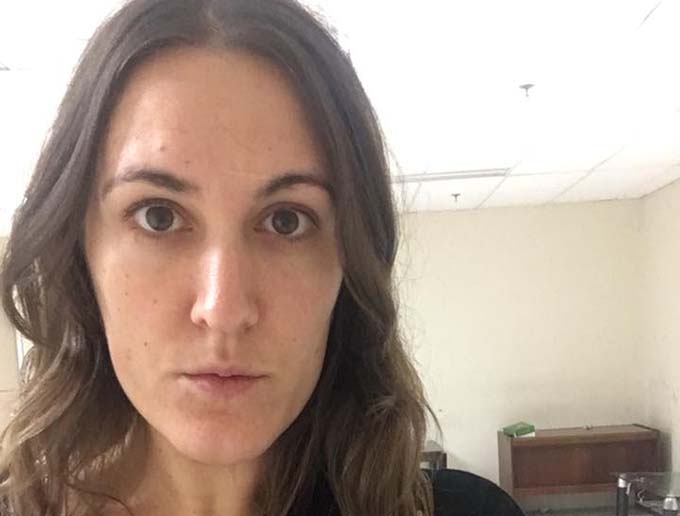 Pacific Media Centre Newsdesk
An Australian-based doctoral media researcher says she has been "blacklisted" by Indonesian authorities and refused entry to the country while embarking on a holiday in Bali.
Belinda Lopez, based at Sydney's Macquarie University and who has researched human rights and other issues in Indonesia, says she is being detained in a room at Denpasar's Ngurah Rai International Airport and she will have been held for 24 hours before being deported on a flight at 10pm tonight.
A former journalist, she is doing a doctorate in Indonesian studies.
She was travelling to Bali, Jakarta and the Baliem cultural festival in Papua.
Lopez made a plea today for help from friends and colleagues which has been circulated by members of the Journalism Education and Research Association of Australia (JERAA).
READ MORE: Australian student barred from Indonesia
Two years ago when visiting West Papua she was refused renewal of her visa and told she was "suspected of being a journalist", Lopez says.
Indonesia claims to have softened its policy on media entry to West Papua since President Joko Widodo took office in 2014.
However, media freedom and civil society advocates say there has been little change in practice.
On her Facebook page, Lopez says:
'Blacklisted by Indonesia'
"This is not a joke: I'm blacklisted by the Indonesian government.
Saya termasuk dalam daftar tangkal Indonesia (terjemahan dibawah). Share!
"I've been refused entry to Bali and have been held in a room at Denpasar airport on a couch since midnight. I am told I can only board a flight at 10pm tonight, so that means I'll be detained for nearly 24 hours before I'm deported.
"I explained I was on a holiday and that I was planning to visit friends in Bali and Java and go to the Baliem tourism festival in Papua.
"Immigration asked me if I was a journalist. Two staff members kept asking me if I had 'done something wrong to Indonesia'.
"Nine years ago I worked for English language newspapers Jakarta Globe and The Jakarta Post as a subeditor. I have made podcasts for the ABC. And I am a PhD student of Indonesia.
"This was meant to be a holiday from university, officially on leave. My honeymoon. But the immigration staff member kept asking if I was a journalist and if I'd 'done something bad to Indonesia'.
"Two years ago when I was in Papua, the immigration office wouldn't renew my visa, wouldn't explain why and then finally told me I was suspected of being a journalist so I had to leave. I was told it was an administrative matter (not a criminal one) and meant I couldn't return to the territory for six months. I didn't make a big deal about it because I wanted an ongoing relationship with Indonesia and I thought keeping respectfully quiet was the way to do that. It's the first place I moved to as an adult, have visited so many times since, to learn the language and to visit people who have become some of my best friends in the world.
"So why am I now on the Indonesian government blacklist? For how long? For what reason? For going to Papua? This is devastating for me."
Pacific Media Watch condemned the arbitrary Indonesian action against the researcher and appealed for a more humane treatment of visitors.