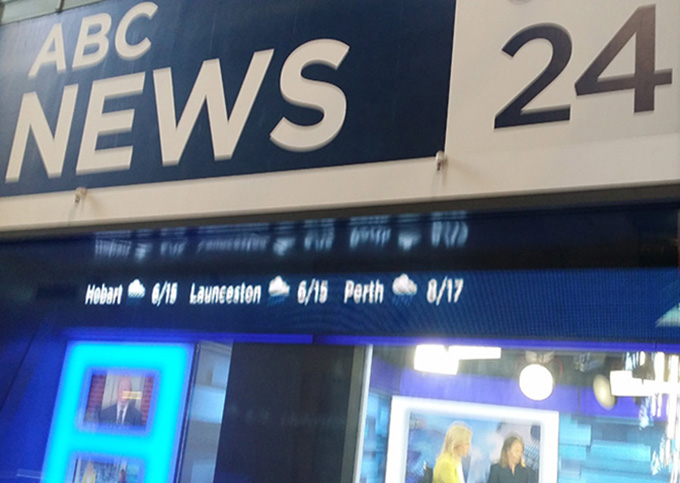 By Mong Palatino
Protests have been gathering force over the Nauru government ban on the Australian Broadcasting Corporation (ABC) from entering the country to cover the Pacific Islands Forum Leaders' Summit in September.
Nauru accused ABC, which is Australia's public broadcaster, of biased and false reporting.
The summit is an annual gathering of Oceania's heads of state, where important matters concerning the region are addressed.
READ MORE: Nauru government's move against press freedom 'disgraceful'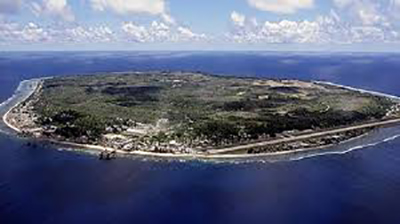 On July 2, 2018, the Nauru government issued a statement restricting the number of people who can attend the summit because of "very limited accommodation." But it singled out ABC and explained why it banned the broadcaster:
…no representative from the Australian Broadcasting Corporation will be granted a visa to enter Nauru under any circumstances, due to this organisation's blatant interference in Nauru's domestic politics prior to the 2016 election, harassment of and lack of respect towards our President in Australia, false and defamatory allegations against members of our Government, and continued biased and false reporting about our country. It is our right, as it is the right of every nation, to choose who is allowed to enter.
ABC aired a documentary in 2016 alleging torture and child abuse linked to Australian government's offshore asylum-seeker processing centers, which are managed by Nauru. It also published a report which alleged that Nauru's president and some of his ministers received bribery from an Australian phosphate dealer.
Nauru condemned both reports as "racist" and "biased political propaganda".
The small island nation was a mining site for several decades until phosphate deposits were exhausted in the 1980s. It received aid from Australia and hosted an Australian immigration detention facility.
ABC news director Gaven Morris criticised the decision of Nauru:
The Nauruan Government should not be allowed to dictate who fills the positions in an Australian media pool.

It can hardly claim it is "welcoming the media" if it dictates who that media will be and bans Australia's public broadcaster.
The Nauru government quickly responded by describing the ABC statement as "arrogant, disrespectful and a further example of the sense of entitlement shown by this activist media organisation." It added:
We remind the ABC that we – like Australia – have every right to refuse a visa to any person or organisation that we believe is not of good character, and that entry into our country is a privilege not a right. The Australian media do not decide who enters Nauru.
Australia's Prime Minister Malcolm Turnbull said Nauru's decision was "regrettable" but refused to intervene on behalf of ABC.
The Media, Entertainment & Arts Alliance, an Australian network of media workers, said the government should pursue the issue with Nauru officials:
This is an attack on press freedom that our government needs to condemn in the strongest possible terms. Recognising the sovereignty of another nation does not extend to accepting they have the right to prevent free and open reporting.
Australia's Federal Parliamentary Press Gallery threatened to boycott the event in Nauru:
If the ban is not reversed, the media pool will be disbanded. If one cannot go, none will go.

We oppose the Nauru edict because it is wrong in this instance and because it sets a dangerous precedent. What other Australians might be banned from a similar group by another government in future? We stand for a free press, not a banned one.
Red Ink of Australia's Nine Network expressed support to ABC:
ABC is our competitor, and a tough one at that, but there is something bigger at stake here than beating a rival.
The ABC ban was also denounced by other media groups in the region. The New Zealand Parliamentary Press Gallery said:
This decision follows already restrictive conditions, limiting the number of journalists who can attend this important regional summit. While infrastructure constrains play a role in limited pooling numbers, we are appalled by this attempt to control media coverage.
Dan McGarry, the media director of Vanuatu Daily Post, explained why the newspaper will not be sending a delegate to Nauru in September:
I instructed the Daily Post's editor to withdraw our reporter from the Vanuatu media delegation allotted to covering this event.

This isn't a self-righteous, moralising action. It's a survival tactic. If we allow ourselves to get into a situation where our ability to report is predicated on how positive our coverage is, then we can't do our job.
Pacific Island News Association urged Nauru to reconsider its decision to promote media diversity:
The Pacific is on display and can be proud of its media diversity and efforts to strengthen our communities through dialogue and communication.
The International Federation of Journalists said Nauru had set a dangerous precedent:
Governments, leaders and politicians must remember the role of the media, and not use their powers to control and stifle press freedom. The Nauru government is setting a dangerous precedent by barring ABC journalists' from covering the Pacific Island Forum.
The September event hosted by Nauru is the 49th Pacific Islands Forum.
Pacific Media Watch reports that the New Zealand-based Pacific Media Centre condemned the selective ban by the Nauru government in what it said was an authoritarian affront to media freedom in the region.
Director Professor David Robie, who also criticised Australian hypocrisy over Pacific media freedom, said:
Clearly the Nauru government is determined to gag any independent efforts to speak truth to power …

This is shocking and painfully obvious that Australia has much to hide in the region just like the Nauru government.
Nauru is unranked in the Reporters Without Borders World Press Freedom Index. However, the Nauru ban was criticised at an RSF Asia-Pacific media freedom summit in Paris last week.
Mong Palatino is an activist contributor to Global Voices and a two-term congressman in the Philippine House of Representatives. He blogs at Mongster's Nest. This article is republished from Global Voices under a Creative Commons licence.