Bearing Witness crew Blessen Tom and Hele Ikimotu's video story of USP's ongoing 50th anniversary celebrations and climate change. Video: AUT Pacific Media Centre
By Hele Ikimotu with visuals by Blessen Tom in Suva
This year, the University of the South Pacific is celebrating 50 years since its opening in Fiji in  1968.
The university's first campus was established in Suva, with a student count of 200 – it now accommodates over 30,000 students across the different campuses within the Pacific region.
USP has campuses in 12 different Pacific nations – Fiji, Cook Islands, Kiribati, Marshall Islands, Nauru, Niue, Samoa, Solomon Islands, Tokelau, Tonga, Tuvalu and Vanuatu.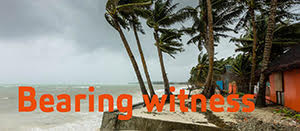 Vice-Chancellor Professor Chandra said USP has made a positive contribution to the Pacific region, including contributions in human resources, policy change and research.
He described the university as being "owned by the Pacific and serves the Pacific". Professor Chandra emphasised the need for these Pacific countries to work together in advocating for Pacific issues.
"As small countries, we need to work together. One is simply too small to be playing in the big world out there. We need to put all of our voices together. We need to co-operate, work together and integrate," he said.
Professor Chandra also spoke highly of USP's efforts in tackling the issue of climate change.
Leading stand
Over the years, the university has become one of the leading tertiary institutions to make a stand against the issue.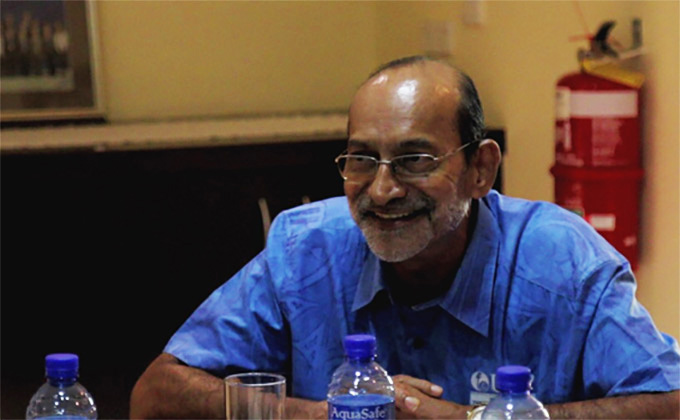 "The university has played this role of researching, advocating, supporting policies and disseminating knowledge around climate change," said Professor Chandra.
The USP journalism school for example is consistently producing stories on climate change issues in their student newspaper Wansolwara. They have also partnered with AUT's Pacific Media Centre to host two students every year for the Bearing Witness climate change journalism project.
This has seen significant stories about the effect climate change has had on communities in Fiji such as the award-winning multimedia story produced by Kendall Hutt and Julie Cleaver last year about Tukuraki village.
"I am also proud of the USP students. They have gone to the various COPs and have supported their own countries and have become senior advisers to their governments.
"I am quite proud and happy because the climate is central to the survival and prosperity of our country."
The university's 1999 strategic plan also saw the establishment of the Pacific Centre for Environment and Sustainable Development (PaCE-SD).
Raising awareness
The centre was opened to implement more research of the region's environment and has continued to raise awareness about climate change and sustainable development in the Pacific.
PaCE-SD offers a postgraduate programme in climate change, with currently 200 students across the Pacific enrolled in the programme.
The centre also implements community projects around climate resilience in the Pacific and has been involved in major projects such as the Community Coastal Adaptation Project (C-CAP) and the Future Climate Leaders Programme (FCLP1).
Since the centre has been established, it has been recognised as a strong part of the university's fight against climate change and environment research in the Pacific.
PaCE-SD director Professor Elisabeth Holland said it was important to be on the ground making a difference in the Pacific region and local communities.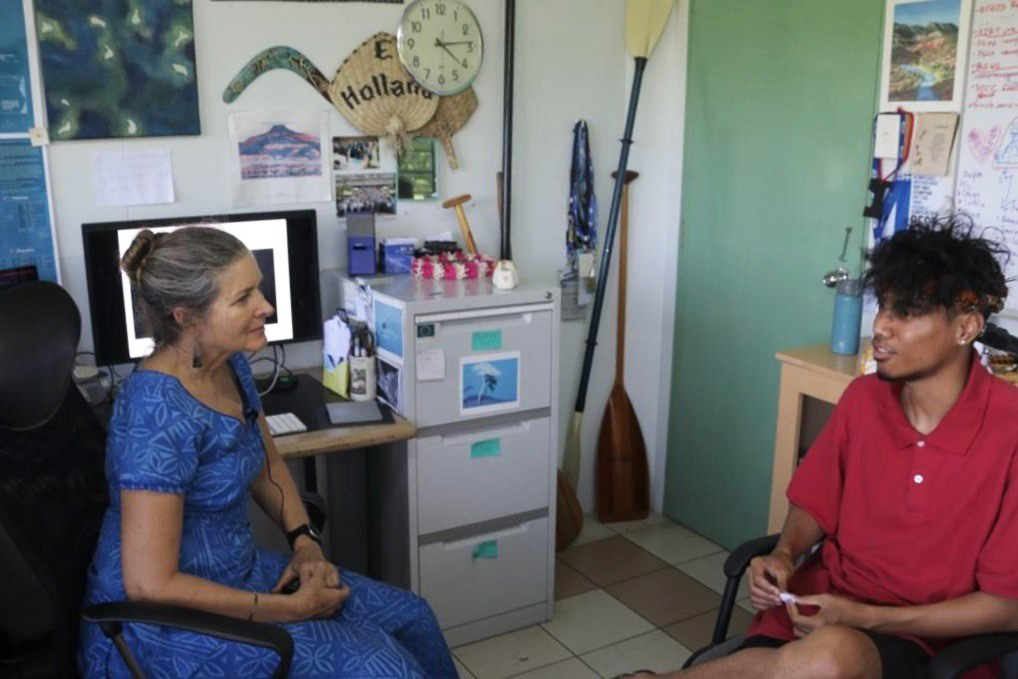 Deputy director of the centre Dr Morgan Wairiu echoed Professor Holland and said the focus of PaCE-SD was helping communities adapt to the changes in the environment because of climate change.
He said it was also important to provide students with the right skills to help them in their areas of research so they could come up with effective solutions to help communities affected by climate change.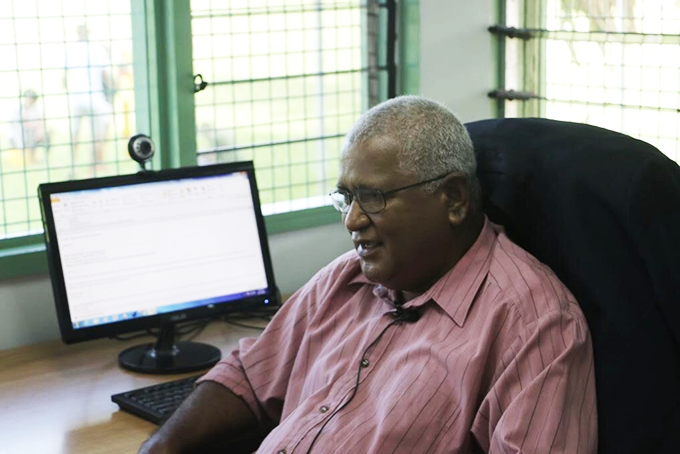 Community projects
Professor Holland said: "We run community development projects. We have a locally managed climate change adaptation network that extends to more than 100 communities in 15 countries across the Pacific."
She said that by listening to how communities were affected by climate change, it had taught their team to listen better and develop a more participatory approach in decision making.
"We have the opportunity to learn from one another and if we're learning from one another, we're in a partnership to serve whatever problem is in front of us."
Professor Holland encourages anyone who is interested in learning about climate change to keep an open mind and said: "Don't assume you know what the answer is.
"The strongest solutions are those developed together. The fundamental values of participatory listening and respect help solve most of the challenges that come up."
Hele Ikimotu and Blessen Tom are in Fiji as part of the Pacific Media Centre's Bearing Witness 2018 climate change project. They are collaborating with the University of the South Pacific.