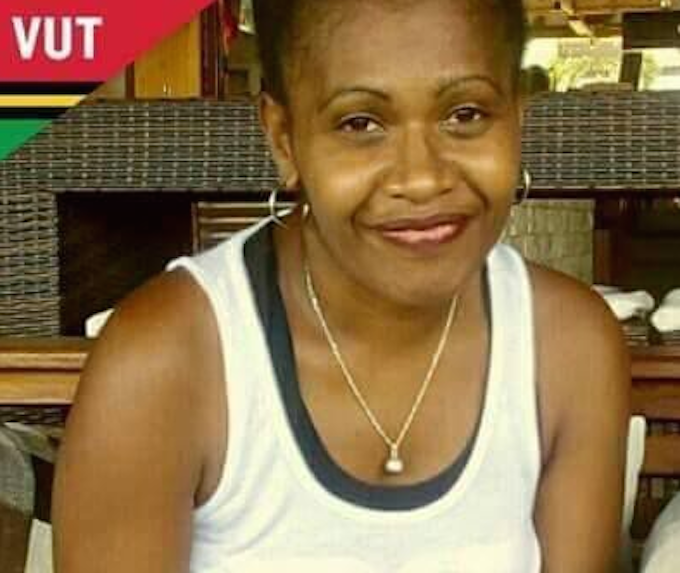 By Fern Napwatt and Glenda Willie in Port Vila
The Supreme Court in Vanuatu has sentenced Philip Jimmy, a man found guilty of murdering his girlfriend Alice Karis last year, to 26 years in prison.
Jimmy, who was convicted last month of the premeditated murder of the late Karis on June 16, 2017, was sentenced yesterday.
In his judgment, Supreme Court Judge David Chetwynd emphasised on the seriousness of the offence.
It is believed to be the harshest sentence ever handed out by a court in Vanuatu for a spouse-killer. Domestic violence has become a growing issue in Vanuatu in recent years.
Judge David Chetwynd said taking another person's life was the most serious offence in criminal law and a sentence should reflect that.
"There is a need to adequately punish the defendant for what he has done," said the Supreme Court Judge.
"There is also the need to deter other men from using violence against women and to reinforce the need to respect the equal and human rights of women, particularly in the context of a domestic relationship."
Maximum penalty life
Intentional premeditated homicide carries a maximum penalty of life imprisonment.
The accused received a starting sentence of 28 years taking into account the aggravating factors.
There are a number of aggravating factors apparent in the offending. This was undoubtedly domestic violence against a partner who was not smaller but also affected by alcohol, said the judge.
"Ms Karis was vulnerable and to all intents and purposes defenseless," he said.
"The defendant's reasoning seems to have been she [and her children] were a drain on his finances and she has disagreed with him. He was a man who was used to imposing his will through violence.
"There was a history of violence in the relationship and on occasion the violence was directed at others."
The judge considered the mitigating factors, accepting that the accused had no previous convictions and taking into account his remorse, and that left Jimmy with a sentence of 26 years.
Vicious attack
Medical evidence revealed that Karis had died following a vicious, prolonged and deliberate attack on her body on June 16, 2017.
"Those injuries could only have been caused by the brutal attack carried out by the defendant," Judge Chetwynd said in his judgement.
Jimmy had initially pleaded not guilty to the offence.
From February 26 to March 9, 20 prosecution witnesses took the witness stand and testified against Jimmy, following events that led up to the last moments of Alice's life and he was convicted.
The penalty for premeditated homicide is laid out in section 106 (1) and subsection (b)of the Penal Code Act [CAP 135], as follows:
"Intentional homicide (1) 'No person shall by any unlawful act or omission intentionally cause the death of another person. (b) if the homicide is premeditated, imprisonment for life."