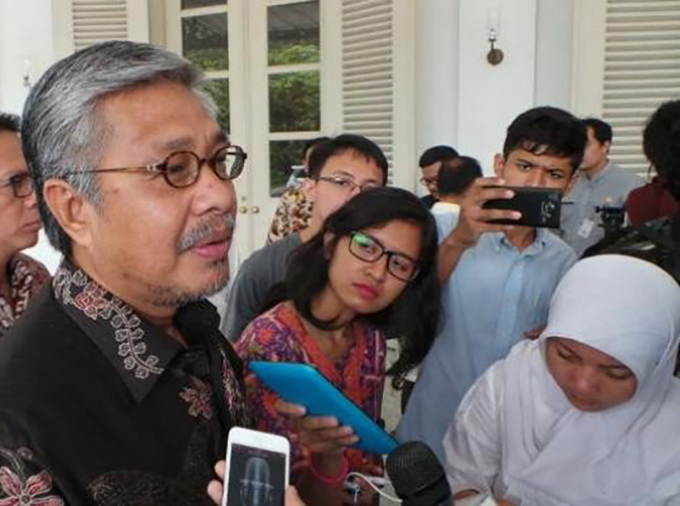 By Moses Ompusunggu in Jakarta
Indonesia's Jakarta Corruption Court has sentenced suspended Southeast Sulawesi governor Nur Alam to 12 years in prison in a case linked to several mining licences that led to environmental destruction in Buton, Southeast Sulawesi.
The court, which also ordered Nur to pay a fine of Rp 1 billion (US$72,700) and restitution of Rp 2.7 billion last Wednesday, found the National Mandate Party (PAN) politician guilty of misusing his authority to grant mining licences between 2009 and 2014 to nickel miner PT Anugerah Harisma Barakah (AHB) in which he owns a 2 percent stake under the name of his aide.
Corruption Eradication Commission (KPK) prosecutors called for a sentence of 18 years.
Presiding judge Diah Siti Basariah said there had been mitigating factors behind the court's verdict, such as Nur's many awards he received while serving as governor.
The state losses, Rp 1.5 trillion, were also lower than the Rp 4.3 trillion the prosecutors argued in their indictment, which included Rp 2.7 trillion in environmental destruction caused by the miner.
Environmental destruction
The panel of judges said the environmental destruction was not Nur's responsibility, but the company's.
The company had tried to rehabilitate the area, the judges said.
The court also stripped him of his political rights for five years after he serves his time in prison, which was sought by KPK prosecutors.
Nur denied any wrongdoing and said he would "waste no time" to appeal against the verdict.
"I hope the respected judge can consider that I deserve a sense of justice because I have served as a state apparatus and given my best while on duty," he added.
Moses Ompusunggu is a Jakarta Post journalist.