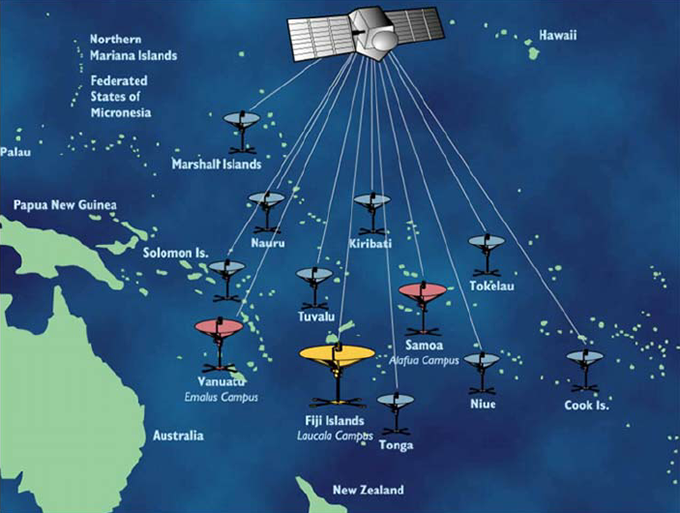 By Salote Qalubau in Suva

The New Zealand government has committed $NZ6 million ($F8.84 million) to improve the University of the South Pacific's digital e-learning sector.
The commitment was revealed by USP Vice-Chancellor Professor Rajesh Chandra during the unveiling of the Royal New Zealand Air Force (RNZAF) commemorative monument at the Laucala campus last week.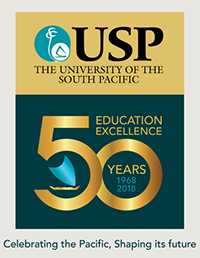 The grant is expected to boost USPNet and ICT developments.
"New Zealand contributed significantly to the development of USPNet and to ICT development that strengthened links between all our campuses and greatly improved both the administrative communication and the teaching capacity of USP," he said.
"We are very grateful that NZ has made a grant of $NZ6 million to totally re-engineer USPNet and replace all the satellite dishes to create a 21st century learning network for the Pacific Islands. This is a special contribution from NZ to mark our 50th anniversary."
Air force base campus
Meanwhile, New Zealand Defence Minister Ron Mark also announced two new developments in Fiji and New Zealand's defence relationship when he joined more than 100 ex-5 Squadron servicemen and women for the unveiling of the commemorative monument to mark the land that was once home to the RNZAF 32 years ago.
"The New Zealand government announced the deployment of both the Royal New Zealand Navy inshore and offshore patrol vessels to Fiji later this year. The first, the IPV will be here in May, the OPV will follow after that," he said.
"These and the deployment of the two technical advisers from the New Zealand Army and the Royal New Zealand Navy are two examples of our collaborative approach to supporting the development of our respective forces."
Mark said he was also honoured to be able to commemorate the unveiling of the monument and the university's 50th anniversary.
"Both of these partnerships are very important to New Zealand," he said.
Salote Qalubau is a final year University of the South Pacific journalism student reporting for Wansolwara News.