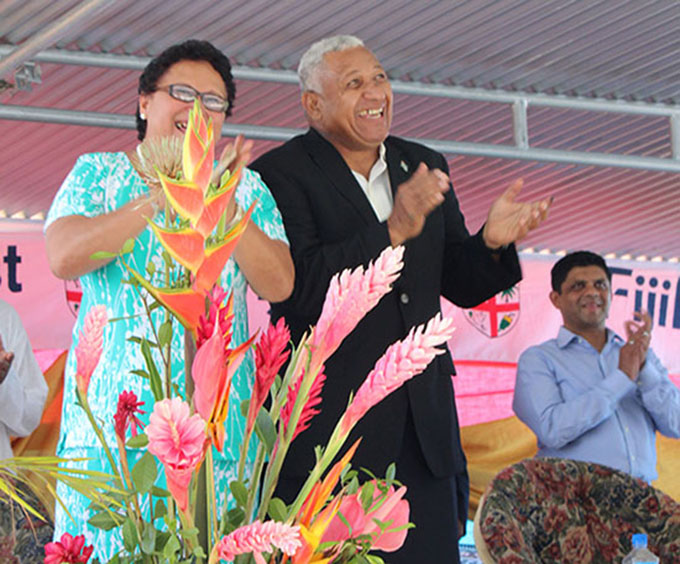 By Nasik Swami in Suva
Fiji's 2018 General Election is going to be a close contest between the ruling FijiFirst and the opposition parties, according to a leading New Zealand-based Fiji academic.
Professor Steven Ratuva, political sociologist and director of the MacMillan Brown Centre for Pacific Studies at the University of Canterbury, says the election will be "won and lost" over the undecided, currently a third of the eligible voters.
Dr Ratuva made the comment in response to a Tebbutt-Times poll conducted on February 5-8 with 1000 randomly sampled people who were eligible voters.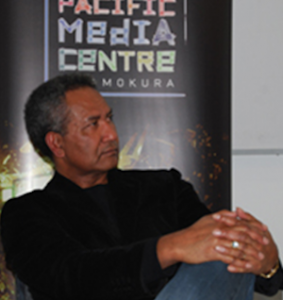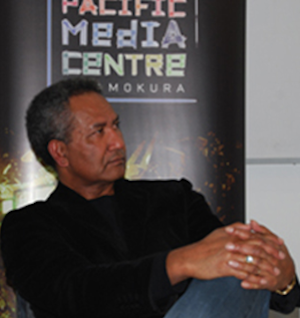 According to the results of the poll on the public's voting intention, a staggering 34 percent said they were not sure who to vote for, 8 percent declined to answer the question and half a percent said they did not intend to vote.
Thirty-two percent said they would vote for FijiFirst, 22 percent for Social Democratic Liberal Party (SODELPA), 3 percent for National Federation Party (NFP) and 1 percent for Fiji Labour Party (FLP).
When looking only at the percentages for those who selected a party (removing the undecided voters), 56 percent selected FijiFirst, 38 percent SODELPA, 5 percent NFP, 1 percent FLP, 0.2 per cent Unity Fiji Party, and 0.1 per cent independent.
Slender lead
Dr Ratuva said of those who expressed their party preferences, FijiFirst had a slender lead of 6 percent with a total of 32 percent (or equivalent to 16 seats) compared with 26 percent (or 13 seats) by all the other opposition parties combined.
"The interesting factor here is the large number of undecided voters totalling 34 percent (or 21 seats).
"This is where the election will be won and lost. So very hypothetically, 21 seats are up for grabs," said Dr Ratuva.
He said FijiFirst would need at least 18 percent and above of these undecided voters to get over the 50 percent barrier and win the election while the opposition parties needed 24 percent.
"These results show that there have been a lot of movement's since the last election in terms of people's preferences as a result of changing perceptions of issues, perceptions of parties, experience of changing circumstances and how they respond to these.
"Whichever way the votes shift, we can be certain that the election might be very close. The next three political party-based polls will begin to provide a much clearer picture of where things are moving as campaigns begin in earnest and the elections come closer."
Analysing the results, University of the South Pacific economist Dr Neelesh Gounder said the support for FijiFirst had reached an all-time low since the 2014 election, when it had received almost 60 percent of all the votes cast.
Bainimarama's popularity rises
"While Bainimarama's popularity has increased by 20 percent in February 2018 compared with February 2017, FijiFirst party as the preferred choice has decreased by 5 percent during the same period (from 37 percent in February 2017 to 32 percent in February 2018)," Dr Gounder said.
He said comparing poll results of preferred party with preferred PM, there was now a clear "delink" between the two.
"It seems there is no clear link between Bainimarama's popularity as the PM and FijiFirst party as the preferred party.
"On the other hand, both opposition parties SODELPA and NFP have gained in terms of the choice for preferred party.
"SODELPA, in particular, has strengthened its position with a 9 percent increase in preferred party choice (from 13 percent in February 2017 to 22 percent in February 2018).
"Support for NFP has increased from 1 percent to 3 percent."
He said also interesting was the percent of undecided voters.
"Despite the reduction in undecided voters, 34 percent [from 40 percent] is large and can play a significant role in which party or parties form government after the 2018 election. The challenge for SODELPA and NFP is the continuation of the momentum towards attracting undecided voters towards their party and candidates," Dr Gounder said.
"For FijiFirst, given how this scenario has evolved since 2014, it might be beneficial to have elections sooner than later. This strategy might avoid FijiFirst 2014 voters who are now undecided from moving to the opposition."